About the Role
This is a unique opportunity to join a fast-growing company on the South coast, with international reach. We are looking for a highly capable, enthusiastic and personable individual to join our team. We are specifically seeking a Senior Software Engineer with a broad skillset of relevant industry experience, focussed on embedded and/or high-performance computing programming. This is a hands-on role, which will play an important part in the growth of AccelerComm and its product portfolio.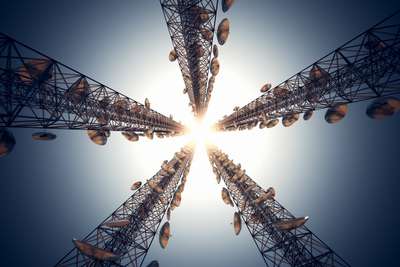 Key Responsibilities
Responsibilities:
Development and optimisation of real-time software implementations of wireless communication signal processing, using x86 or ARM targets.
Development and optimisation of high-performance software drivers and APIs for hardware implementations of wireless communication signal processing, utilising technologies such as Linux, DPDK and PCIe.
Support the design of software solutions through product lifecycle.
Integration of implementations of wireless communication signal processing into open-source reference systems, such as FlexRAN, O-RAN and Open Air Interface.
Apply specialised skills and expertise to enable team to make the successful and timely delivery of projects.
Provide mentoring to aid the development of junior colleagues.
Contribute to and adhere to AccelerComm engineering methodology, processes and design techniques and be able to offer improvements and additions to efficiency and quality of design and product.
Skills Knowledge and Expertise
Essential:
Degree qualified (or equivalent).
Expert experience of working within substantial software projects using C++/C/Assembler.
Experience of Linux development and deployment.
Experience of developing embedded or high performance computing software solutions within hardware / software projects.
Significant experience in a relevant field in industry.
Use of CI/CD workflow.
Use of JIRA workflow.
Git version control and peer review.
Experience of creating innovative solutions and supporting them through the product lifecycle.
Solid knowledge of a scripting language (e.g. Bash, Perl, Python, TCL, Jenkins).
Technical documentation writing – specifications, test plans etc.
Desirable:
Device Driver/Embedded RTOS experience.
Strong Object-Oriented Design but also with appreciation of Data-Oriented Design and performance.
SIMD intrinsic programming for Intel AVX, ARM Neon or equivalent.
Bare-metal programming.
Appreciation of mobile communications systems
Understanding of telecoms and/or semiconductor industries
Personal Attributes:
Must be personable, highly capable, motivated, enthusiastic and innovative.
Should have hands-on experience of relevant industry tools, techniques and technology.
Should be a supportive team player, with an approach to version control and documentation that enables others
Willing to learn from technical leads, open to new ideas and new ways of working.
Should be presentable and with the commitment to build long term viable relationships with all stakeholders.
Good communication skills – written, presentational and verbal.
1e127ede32d8f816eacfb0aed73cee11