About the Company
AccelerComm is an exciting IP company that provides game-changing software and hardware acceleration for 5G mobile communications.
Today's high-performance wireless communications networks rely on advanced signal processing techniques, to quickly and reliably deliver the connectivity the world relies on. We supercharge these networks by delivering solutions that improve wireless performance, increase throughput and reduce latency, whilst consuming fewer hardware resources and less power. Our IP is ready for the cloud radio networks of the future and can be realised as software, as well as programmable or custom silicon hardware acceleration.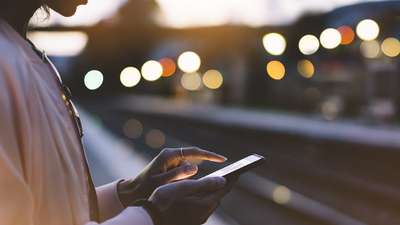 We are transforming the next generations of wireless communications with innovative, world-leading IP that delivers ultra-high performance and error resilient signal processing.
Our research driven approach uniquely positions us to bring the latest wireless signal processing innovations and algorithms to the practical challenges of implementing the latest wireless standards.
We are building value in the company by growing our portfolio of high-performance IP solutions, patents, expertise and design wins.
About the Role
This is a unique opportunity to join a fast-growing company on the South coast, with international reach. We are looking for a highly capable, enthusiastic and personable individual to join our team for either an Easter or Summer placement. We are specifically seeking a student currently at university either graduating this year or next year with knowledge of the following: C/C++, System Verilog, UVM, Python or Matlab, to partake in an independent project which mirrors the development of IP, system and board solutions in our product portfolio. The Intern will be assigned a mentor for the duration of the placement who will act as their technical guide. They will also get to meet members of the Executive team at AccelerComm in order to expand their knowledge in 5G industry.
Our Location
The development of AccelerComm IP is performed in Southampton Science Park.
Responsibilities:
The Intern will adopt the following responsibilities:
Contribute and take responsibility for the successful and timely delivery of an individual project by providing technical capabilities and skills, in either RTL design, FPGA development, Software development, implementation and verification
Provide regular updates to their progress both to their mentor and the wider AccelerComm team.
Present their understanding of AccelerComm and their own project.
Develop their project using a combination of C/C++, Matlab, System Verilog or Python.
Actively adhere to AccelerComm engineering methodology, processes and design techniques under the guidance of a mentor.
Qualifications & Experience
Essential:
Currently studying at university in either the last or penultimate year.
Experience in digital design in one either: Software or FPGA
Experience of some EDA tools for simulation and synthesis (eg. QuestaSim, Synopsys VCS and Verdi, Intel Quartus, Xilinx Vivado)
Knowledge of an RTL language (VHDL, Verilog, SystemVerilog)
Knowledge of a scripting language (e.g. Bash, Perl, Python, TCL)
Knowledge of a Software language (C/C++, Matlab) targeting x86 or Arm
Technical documentation writing – report writing
Desirable:
Knowledge of communications signal processing algorithms (ideally error correction, equalisation, channel estimation, beamforming or another baseband component)
Appreciation of mobile communications systems
Understanding of version control systems such as Git, Perforce etc. to enable advanced version control techniques
Experience of developing code for a 'home project' as part of a hobby
Personal Attributes
Must be personable, highly capable, motivated, enthusiastic and innovative
Should have relevant experience of relevant industry tools, techniques and technology
Should be a supportive team player, willing to learn from technical leads and senior engineers, open to new ideas and new ways of working
Good communication skills – written, presentational and verbal
Have a passion for writing code, mathematics, and engineering.
Working at AccelerComm
As well as developing world class IP for 5G mobile communications, AccelerComm actively encourages innovation in its working practices and techniques. We use the latest tools, with the freedom to explore new approaches to IP architecture, design, implementation and verification. The working environment is all about efficiency and quality of design. Everyone has a voice at AccelerComm and everyone has the chance to contribute to improving AccelerComm methodology.
Based in the Southampton Science Park, AccelerComm is part of and is surrounded by innovative and fast-paced technology companies. The science park offices are modern, with excellent facilities including a popular canteen, good transport links, on-site nursery, secure bike storage, shower facilities and pay-as-you-go electric car charge points.
1e127ede32d8f816eacfb0aed73cee11