TNEI
TNEI is a specialist, vibrant consulting company that has been at the forefront of providing expert technical advice to electricity network companies, renewable energy developers, regulators and funding institutions for more than 20 years. By nurturing the top talent in the energy industry we've built a solid reputation for developing innovative solutions and solving complex problems associated with achieving net zero. We offer a supportive, fast-paced learning environment with excellent career progression opportunities. This is a great opportunity to join a small but growing team of like-minded professionals and become part of the net zero energy revolution.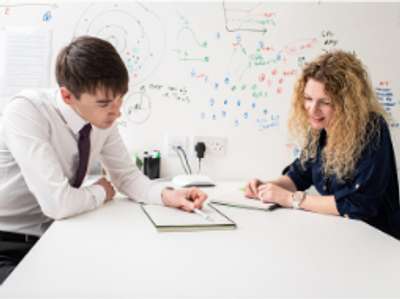 THE POSITION
We are looking for a full-time Graduate Consultant to join our Environment & Engineering Team. The role involves working on all aspects of the development of renewable energy schemes throughout the UK, supporting clients in taking energy projects from conceptual ideas to operational assets.
We envisage that the successful applicant will commence work in late Q2 or Q3 2022.
We actively encourage staff development through structured on the job training and support.
Duties and responsibilities will include:
Site finding and site feasibility activities;
Supporting on-site surveys and data collection;
Planning application preparation and co-ordination;
Environmental reporting and input into EIAs;
Supporting the management of EIAs;
Liaison with project stakeholders including local communities; and
Figure production and GIS analysis.
REQUIREMENTS
Essential requirements include:
As a minimum an undergraduate degree in a relevant subject e.g. Town and Country Planning, Environmental Sciences etc. (2:1 and above);
A drive to deliver high quality work;
Strong communication and interpersonal skills;
Adaptability and problem-solving abilities;
Good organisational skills; and
A team focus and proven ability to work collaboratively.
Desirable requirements:
A full driver's licence;
GIS and/or CAD capabilities; and
An understanding of the challenges around the energy transition and achieving net zero targets, especially in relation to environmental and land use planning issues.
LOCATION
Glasgow or Newcastle Upon Tyne.
The role will include site visits and meetings throughout the UK and some travel between our UK offices as required. Overnight stays will occasionally be necessary.
WHY SHOULD YOU APPLY?
Excellent professional and personal development opportunities.
A flexible approach to working subject to business needs and requirements.
Discretionary annual performance-based bonus.
Company contributory pension scheme.
Support towards achieving professional qualifications.
CPD and training opportunities and support.
Cycle to work scheme.
25 days' annual leave.
Paid professional subscriptions.
SALARY
Competitive and based on experience / qualifications.
EQUALITY, DIVERSITY AND INCLUSION
TNEI promotes equal opportunities and supports suitably qualified and eligible candidates regardless of sex, race, disability, age, sexual orientation, gender reassignment, religion or belief, marital status, pregnancy or maternity/paternity.
Applications will close on 31st January 2022 with interviews taking place the week commencing 14th February 2022.
1e127ede32d8f816eacfb0aed73cee11