TNEI is a specialist, vibrant consulting company that has been at the forefront of providing expert technical advice to electricity network companies, renewable energy developers, regulators, and funding institutions all over the world for more than 20 years. By nurturing the top talent in the energy industry, we have built a solid reputation of developing innovative solutions and solving complex problems associated with achieving net zero. We offer a fast-paced learning environment with excellent career development opportunities. Join us and become part of the net zero energy revolution.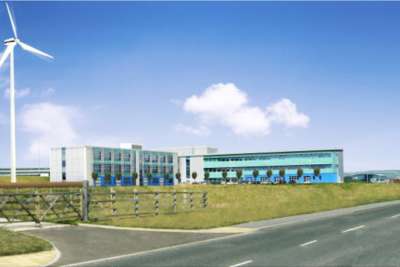 TNEI staff at the heart of the business
TNEI is an Employee Ownership Trust meaning that the people who work in the business directly benefit from and influence the direction and future success of the company.
TNEI has always been proud of its inventive and collaborative culture. That culture is at the heart of its success and ensures innovative and novel approaches to supporting and helping solve challenges facing our client base. An Employee Ownership Trust embodies this company culture in which we all feel responsible for the business' performance and success.
By remaining independent, the company is able to retain its culture and reputation and allow staff to feel even more connected to the company.
THE POSITION
We are looking for two full-time Graduate Consultants with an interest in the technical aspects of our projects with a desire to work in a consultancy environment to join our Networks and Innovation Team and develop a career within the renewable energy industry with exposure to a wide range of projects and activities.
The Networks and Innovation team assists network companies, governments and regulators with specialist studies, data analysis, and the development of innovative systems and services.
Duties and responsibilities will include:
Initial designs for the network connection of distributed generators.
Power system studies, undertaking compliance studies for the connection of distributed generators.
A host of other potential work streams such as network charging, renewables, and network regulation dependent on your skills/interest.
Innovation work, potentially supporting one of our ongoing innovation projects, our revolutionary asset management project, or community system operator project; dependent on your skills/interest.
REQUIREMENTS
Essential requirements include:
Motivated and self-driven individuals with an ambition to work within the electricity industry
A degree in electrical engineering or alternatively at least a couple of years' experience in the sector
Excellent verbal and written communication skills.
Well-rounded individuals with the ability to work as part of a team.
Desirable requirements:
Experience of network modelling and power systems analysis (ideally of the GB system)
Project management or project engineering experience.
Energy sector awareness
Knowledge of UK and international standards and codes.
Computer modelling/programming skills.
WHY SHOULD YOU APPLY?
Join a world class team in a rapidly growing industry
Have a hands-on opportunity to make a real difference in a small company
Excellent professional and personal development opportunities
Discretionary annual performance-based bonus
Company contributory pension scheme (employer pays 7%)
Support towards achieving professional qualifications
Various benefits including private medical, death in service and permanent health insurances
Flexible hybrid working policy
25 days' annual leave
Additional day off on your birthday!
SALARY
Competitive and based on experience.
VISA
Candidates must have the right to work in the UK or be willing to apply for a graduate visa.
EQUALITY, DIVERSITY, AND INCLUSION
TNEI promotes equal opportunities and supports suitably qualified and eligible candidates regardless of sex, race, disability, age, sexual orientation, gender reassignment, religion or belief, marital status, pregnancy, or maternity/paternity.
We've signed the Gradcracker feedback pledge.
(This means that we will supply feedback if requested after an interview.)
1e127ede32d8f816eacfb0aed73cee11