Centar Surfacing is a quality-focused asphalt surfacing contractor working across the South and Central UK.
This year is proving to be an exciting period of change and expansion for the business and we are looking to further strengthen our workforce with a Commercial Graduate Trainee, based in our office in Thame in Oxfordshire.
Are you keen to develop your career in a dynamic and motivated environment? If so we would love to hear from you.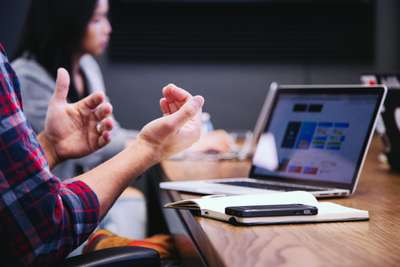 Initially you will be familiarised with the business as a whole, spending time on site with the Contracts Managers to understand first hand how the business operates, and with the Operations Manager to understand how we plan the work. You will then be shadowing our experienced Sales Manager to fulfil the following tasks:
Securing and negotiating contracts with clients
Building relationships with new and existing clients
Putting together tender documents to bid for work
Attending site visits to measure up and assess works to be completed and have face-to-face client meetings
Pro-actively targeting new clients to build the company portfolio
You will need:
To have a Construction or Business related degree
To be flexible, happy to work in a competitive and fast-paced environment and not want to be stuck at a desk all day.
To possess excellent communication skills, be numerate and able to work independently as well as a part of a busy team.
After an initial training period, the right person will be given a high level of autonomy and will enjoy directing their own time and being responsible for their own diary. Due to the nature of the role, it is essential that all applicants hold a full UK driving licence (and you would be given a company vehicle to use).
The role will require:
Honest hard work, self-motivation with a strong determination to succeed and the ability to communicate well with people in order to develop and maintain trusting working relationships with clients.
Benefits
In return, the business will offer you a wealth of industry knowledge and experience within a flexible and results-focused environment.
Performance related bonus
25 days' holiday
Company vehicle.
We've signed the Gradcracker feedback pledge.
(This means that we will supply feedback if requested after an interview.)
1e127ede32d8f816eacfb0aed73cee11