About the role
The East of England region is one of seven regional teams that support the commissioning of high-quality services and directly commission primary care and specialised services.
Geographically the East of England team covers an area stretching from Hertfordshire and Essex, Luton and Milton Keynes to the West and Cambridge, Norfolk and Suffolk to the East, serving a population of circa 6.4 million.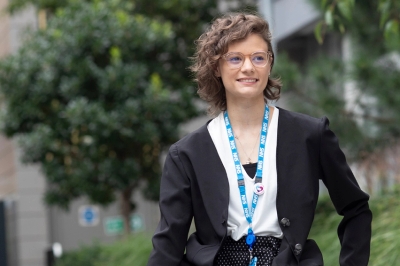 Commissioning will be central to the NHS meeting the challenges it faces today and in the future, and in ensuring that the NHS delivers the triple aim of improved population health, quality of care and cost-control. In order to deliver the triple aim, commissioning will need to continue to develop as it has since its inception.
There will be a need for commissioners to work more closely together, aligning their objectives with providers and taking a more strategic, place-based approach to commissioning. Sustainability and transformation partnerships, integrated care systems, devolution and co-commissioning will all play key roles in ensuring that the value of each pound spent in local areas is maximised.

As an Information Commissioning Analyst Apprentice, the post holder will work as part of a dynamic team in delivering an effective service supporting managers and staff across the Specialised Commissioning team to ensure the provision of comprehensive high quality analyst support.
To deliver an effective and competent level of clerical support and consistently deliver a "client-focused" service which promotes good customer service and effective working relationships.
Key Job specifics and responsibilities
Delivering High Standards
To ensure the provision of comprehensive high quality analyst support.
Promoting equality and reducing inequalities
To uphold organisational policies and principles on the promotion of equality.
To create an inclusive working environment where diversity is valued, everyone can contribute, and everyday action ensure we meet our duty to uphold and promote equality.
Working with others
To work in partnership with others and as part of cross directorate teams to deliver successful outcomes.
To coordinate activities of other officers in the awareness of the business agenda with specific reference to communication of directorate and corporate activities.
Developing an excellent organisation
To support the organisation's ways of working, model its values and champion the NHS Constitution
Planning and Organising
Carry out Information Commissioning tasks, working independently, taking guidance and advice from line manager.
Manage own time effectively.
Service Improvement
Input data to computerised systems.
To assist in the maintenance and completion of accurate data returns.
To provide support to the Specialised Commissioning team in delivering its objectives.
Flexible approach to work in line with the needs of the business.
Analysis & Judgement
Respond to queries from the team or external stakeholders.
Resolve issues where possible, escalating as required.
Communication
As a point of contact for the team managing a range of queries and issues from colleagues and a range of stakeholders.
Explain sometimes complex processes in an easy to understand way to colleagues or external organisations.
Promote a positive image of the service in all dealings; being professional, tactful and helpful.
Financial Management
To support Specialised Commissioning team in monitoring contracts using relevant information.
Skills Abilities and Attributes
Able to work within defined policies and procedures, using initiative and seeking advice when needed.
A good understanding of customer service.
Good numeric and analytical skills.
Able to explain processes and procedures to those unfamiliar with them.
Clear communicator with good writing, data entry and telephone skills ensuring accuracy.
Ability to work effectively as part of a team.
Problem solving skills – ability to work in a fast-paced environment.
Maintain a professional exterior in challenging situations.
Able to work on own initiative, organising and prioritising own workload to set deadlines.
Works well with others, is positive and helpful, listens, involves, respects and learns from the contribution of others.
Consistently looks to improve what they do, looks for successful tried and tested ways of working, and also seeks out innovation.
1e127ede32d8f816eacfb0aed73cee11