We are a software and data analytics company with products that help business, security, and intelligence professionals analyse and bring meaning to the ever-increasing amount of data on the web.
Our company is small and independent, yet highly successful and on a mission to accelerate growth. We have customers spanning the corporate, financial and government sectors in more than 20 countries and are a leader in our business space.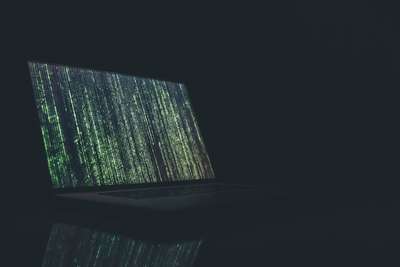 You will be open minded and proactive in nature and understand that learning from others is a key part of the journey. To give you a platform for success you will be working closely with our current high performers. The role will report to one of our Client Directors who are located in London.
You will be acting as the first point of contact when engaging with prospective new clients, focusing on lead generation, cold calling, prospecting, inbound lead qualification and booking product demonstrations for senior sales staff. You will also gain a strong understanding of the end-to-end sales cycle and have an opportunity to assist in closing large deals.
Using your previous experience of developing leads from marketing campaigns and meeting sales quotas. You will use your communication skills to cultivate strong relationships with customers, from first contact until you close the deal. You will also ensure proper after-sales service. If you are motivated and results-driven, and enjoy working in a team environment, we'd like to meet you.
Responsibilities will include:
Identify and make contact with prospects through research and through leads received from the marketing process
Work closely with the sales team on large ticket transactions with Global 2000 companies within a wide range of sectors
Network, qualify and produce lead and pipeline generation as well as working from warm leads that will be given to you
Sell our product by establishing contact and developing relationships with prospects; understanding the prospect's needs and helping to position our product as the solution where appropriate
Maintain levels of the key sales activities consistent with achieving the overall revenue objectives
Identify product improvements or new products by remaining current on industry trends, market activities, competitors and providing prospect feedback
Maintains professional and technical knowledge through personal development; reviewing professional publications and research; establishing personal networks; and participating in professional societies
Essential Skills and Experience:
We will provide all the necessary training for this role, but it's important that applicants have:
Previous experience as an BDR/SDR within B2B technology sales with a proven track record of success in such a role
Fantastic client management and communication skills - you must be presentable, confident and professional
Highly proficient level of spoken and written English
Strong desire to be successful and highly self-motivated
Positive, energetic and driven by achieving personal and company/team success.
An interest in new technologies and concepts relating to them
Desirable Skills and Experience
Any previous sales experience in cyber security, threat intelligence or SaaS related offerings
A social science degree in international relations, politics, intelligence or similar.
To succeed in this role, you must have excellent communication skills, be passionate about analytics technology, be highly driven and have the desire to be part of a high-growth technology success. You can expect a great opportunity that involves career progression, a top working environment, and highly talented colleagues, with a relaxed and friendly working environment.
Benefits
In return we can offer you a salary between £37,000-£40,000 per annum plus benefits and progression along with the right mix of challenges, learning and development opportunities.
1e127ede32d8f816eacfb0aed73cee11