Britishvolt is Britain's foremost investor in battery technologies. It is dedicated to supporting the future of electrified transportation and sustainable energy storage, producing world-leading lithium-ion battery technologies. Britishvolt's aim is to establish the UK as the leading force in battery technology. It is working with leading partners and suppliers to achieve this because it is of paramount importance to the future of the UK automotive industry and the overall economic and industrial health of the UK.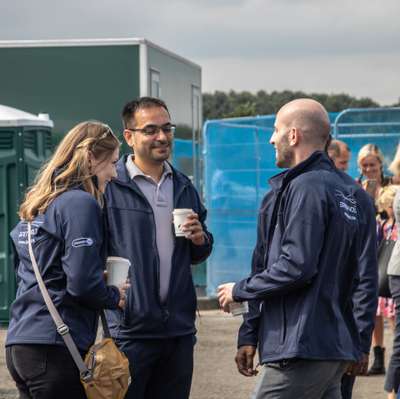 We're now looking to recruit the best and brightest graduate talent to work for Britishvolt, who are building the UK's 1st Gigaplant, starting September 2021.
This is an amazing opportunity to develop, learn and lead within our market-leading manufacturing facility. You'll complete a two-to-three-year graduate development scheme where you will rotate between many of the operations departments including, manufacturing, procurement, quality, and advanced engineering. Throughout these rotations you will gain knowledge about the battery industry and how electrification is changing the world as we know it.
We would love you to bring relevant experience from internships or similar, but what we're really on the lookout for is you! We value individuality and want you to be who you are. Show us you're eager to kick-start your career and progress through our organisation; you'll have a thirst for gaining knowledge and experience and a strong drive to succeed.
Qualifications
You've graduated within the last two years and you're able to join us from January/February 2022.
You will have either a Bachelor's or a Master's degree from any of the following (or related) disciplines – with your final award being a 2:1/merit or above:
physics
electronic and electrical engineering
mathematics
aerospace engineering
engineering management
chemistry
chemical engineering
transport engineering
materials science
mechanical engineering
production engineering
systems engineering
business – with a specialism in procurement or supply chain.
1e127ede32d8f816eacfb0aed73cee11