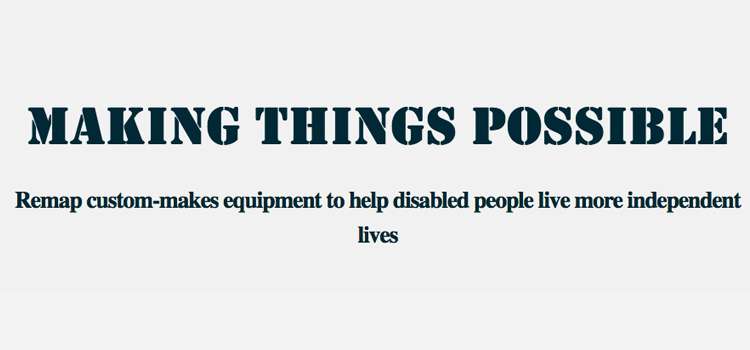 We have reached out to a company called Remap (Rehabilitation, Engineering & Movement Advisory Panels).
Remap is a very special charity, working through a nationwide network of dedicated volunteers including retired engineers and mathematicians who came together in their own time to use their ingenuity and skills to help people with disabilities to achieve much-desired independence in some aspect of their lives, or to enjoy leisure opportunities previously closed to them. Remap appliances are made to measure specifically where 'off the shelf' solutions are not available for a client's unique problem, and clients can send in requests of what they need.
Starting this January, they will begin assigning us certain projects that we can help with to gain some experience.
Find out more about Remap here.