Good Growth Open Evening
Local firm, Good Growth, provided two problems with a four-week timeline: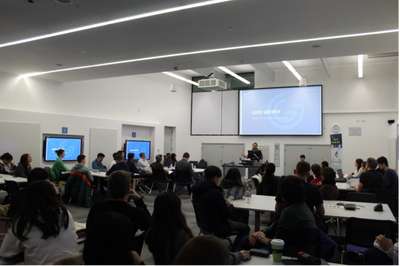 Help the university to target and market to prospective international students across the globe
Plan and design a marketing campaign for Good Growth's new marketing Podcast series
The project brought together over 50 ambitious students and mentors from the Business School and four other companies such as IBM, Accenture, UBS and Hatless Studios.
Each team consisted of 5 to 6 students; they were each provided with a mentor from a business or business/academia to assist them in person or on Skype/Zoom throughout the project. Teams were also allowed access to a solutions' budget to facilitate their efforts.
We started off with a networking event for the teams to find their members.
Shortly afterwards, we had the open evening with Good Growth where they presented their problems.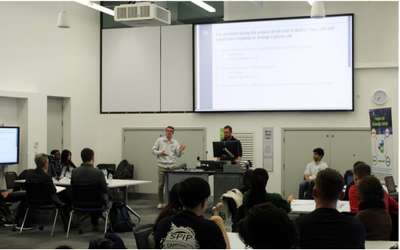 Across the next four weeks, each team worked together flexibly, planning, creating their solutions and attending workshops on marketing consultancy and utilising data in business.
We also organised a Data Science Introduction Workshop in partnership with Celonis in order to help the students create the best-planned solution for their respective business issues.
This culminated in a presentation night later the following month.
Each team delivered a 10-minute solution presentation after submitting their proposals.