Recent projects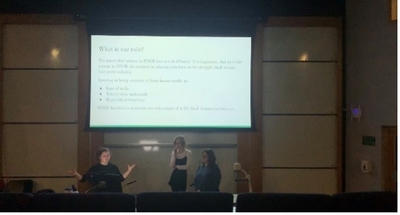 Black History Month
For Black history Month we took the opportunity to highlight and educate about the importance of celebrating the achievements and contributions of those with African and Caribbean heritage to British society, and Black History in general.
Within this, we highlighted the work of some women in STEM and struggles they face with being black women in science; and how these challenges are more nuanced and compounded compared with the challenges that other women in STEM face.
We finished this event by watching the film 'Hidden Figures' which depicts the story of Katherine Johnson, Dorothy Vaughan, and Mary Jackson, the brains behind astronaut John Glenn's space launch.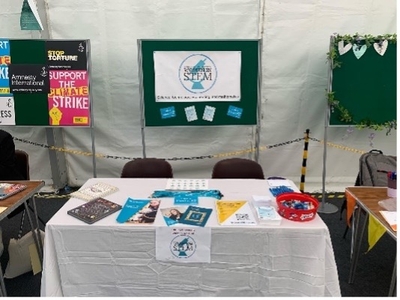 Freshers/Refreshers Fayres
To kick off the Autumn semester of 2022 we held a stall at Freshers where we had the opportunity to meet and greet new and returning students to the University where we promoted our society alongside handing out free merchandise.