Apprenticeships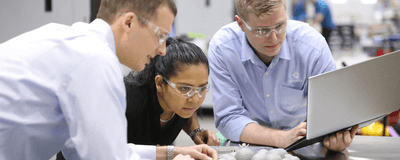 Earn while you learn as an Apprentice. As well as a competitive salary, you will gain knowledge, valuable skills, and hands-on experience. All of our Apprentices work towards a sponsored, professional qualification in conjunction with an academic college or institution.
Apprenticeships are an exciting way to kick start a potential career with us!
---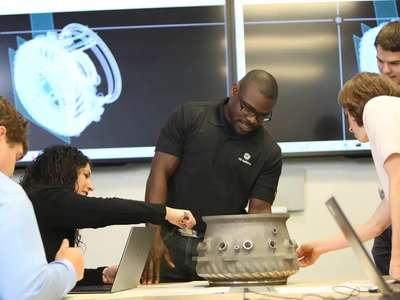 Placements
A 12 month placement at GE Aerospace is an opportunity to learn while doing. At GE Aerospace, you'll work with business leaders in an atmosphere that will develop you, while doing work that makes an immediate impact.
You will be guided by structured goals and objectives and will have responsibility to deliver on inspiring projects supported by your People Leader and team around you. We will guide you throughout the year to ensure you make the best of your GE Aerospace experience. Your People Leader will offer coaching and mentoring, and you will be provided with the opportunity to connect with other placement students across the UK.
---
Graduate Opportunities

Are you due to graduate or a recent graduate ready to start your career journey? We hire graduates into a variety of full-time roles across the UK. We also have a number of graduate development programmes built as 2-year rotational programmes where you can grow critical skills in various functions across GE Aerospace.
The Commercial Leadership Programme
If you are interested in using your business or technical background to build strong customer relationships, sell or support the sales of our products and services and help create outcome-driven solutions to our customers' biggest issues.
Edison Engineering Development Programme
If you love technology and desire a career in Engineering, EEDP is for you. Edison Engineers understand and apply engineering fundamentals in the business environment and design, analyse, and test the technology that continues to innovate how the world flies sustainably.
EEDP is a globally diverse program with 3-4 rotations over a two year period for those with a passion for technology and a drive for technical excellence. Gain valuable experience across the engineering spectrum, including engineering hardware design, controls, validation testing, materials, power electronics, software, and more. Participating in this program will give you the opportunity to accelerate your professional and technical development within GE Aeropspace's Advance Courses in Engineering and a variety of business-critical engineering assignments. Edison graduates have the technical and business foundation to invent the future of flight.
Operations Management Leadership Programme
If you desire accelerated development to embrace opportunities, OMLP is for you.
Innovative initiatives would never see the light of day without a brilliant team to deliver them. The Operations Management Leadership Program (OMLP) is a two-year program designed to develop you as a forward-thinking leader capable of meeting the challenges of facing the Operations, Supply Chain, Manufacturing Quality, and Environmental Health & Safety areas of GE Aerospace.