Start your career with Cirrus Logic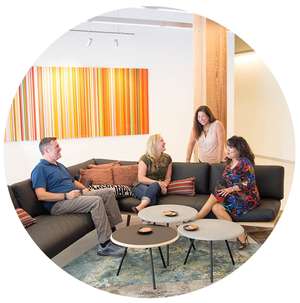 95% of our Interns accept offers to work full-time after graduation
50% of our Engineers have Master's Degrees
10% of our Engineers have PhDs.
Whether you are looking for a challenging internship or are ready to start your career in an entry-level position, you can join the industry in one of our incredible intern or entry-level opportunities! You'll work in a creative environment, find great mentors and quickly become a valued part of our team. You'll dive right into the core of the business and learn from the best.
Many of our interns and UK graduate programme participants return for additional tours and join us full time once they complete their studies.
Cirrus Logic has been nationally recognised as a Great Place to Work and features happy hours, concerts, recognition parties, fitness classes and student activities. Our 'work hard, play hard' environment is just part of what makes our culture of innovation thrive.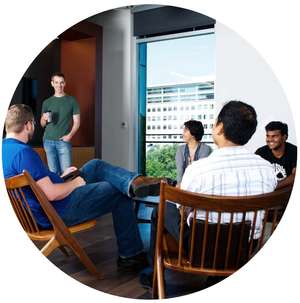 Start your career
"I would highly recommend applying to Cirrus Logic even if you're unsure of your career plans. It was only through my experience working for the company that I discovered what I wanted to do."
Colum T. (Applications Engineering Intern)
Great Mentors and Managers
"I have monthly meetings with my manager to check on my personal and professional development and I can confidently affirm that Cirrus Logic is indeed the best place to work."
Innocent O. (Design Engineer)