The Medical Research Council (MRC), part of UK Research and Innovation, is a publicly funded organisation dedicated to improving human health through world-class medical research.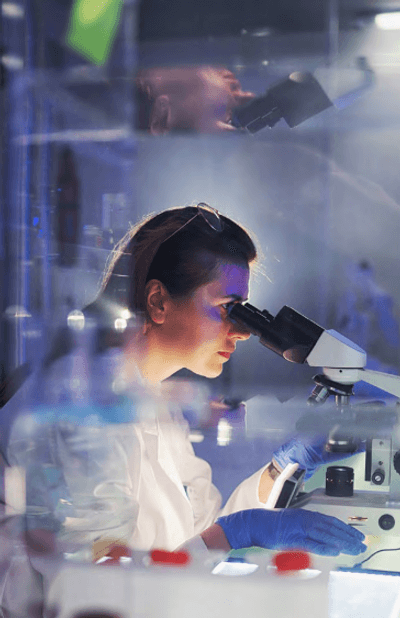 At the heart of our vision is our commitment to supporting world class discovery science and the best investigator-led ideas. Our aim is to further understanding of human disease by catalysing research that develops and embraces new tools, technologies and models and integrates diverse experimental approaches and data from genomics and molecular mechanisms through to lifestyles and environmental exposure.
Supporting the best ideas will enable us to address the most challenging research questions and provide tractable interventions for debilitating disease such as cancer, cardiometabolic disease, neurodegenerative disease, mental illness, and infections.
The MRC's mission is to:
Encourage and support research to improve human health
Produce skilled researchers
Advance and disseminate knowledge and technology to improve the quality of life and economic competitiveness of the UK
Promote dialogue with the public about medical research.
Our research has resulted in life-changing discoveries for over a hundred years, and is carried out in universities, hospitals and a network of dedicated establishments across the UK and Africa, and supports both cutting-edge science and technology and the training of the next generation of researchers.
The Mary Lyon Centre
The Mary Lyon Centre at MRC Harwell (MLC) is located in a growing science and innovation campus in Oxfordshire and is an internationally renowned centre at the forefront of genetics research. As the hub of the new MRC National Mouse Genetics Network, the specialist facilities and capabilities of the MLC support groups of researchers across the UK to accelerate our understanding of human diseases, such as cancer, developmental disorders and neurodegeneration.