We want to attract, develop and retain the best talent possible to take our business and industry forward
As part of this, we provide a broad range of formal training and qualifications, combined with in-house learning and development programmes and on the job learning to help you develop the best skills. We'll work with you to tailor a personal development plan which will help you take the next steps in your career.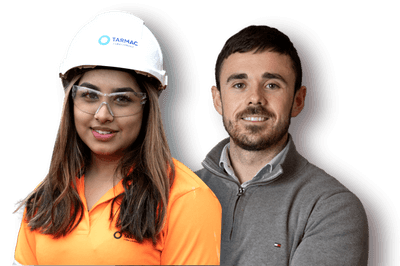 Industry leading
As well as becoming the first employer in our sector to achieve apprenticeship provider status, we're proud to work with various further and higher education establishments to deliver industry specific training and development. Whether you're working in operations and require technical, practical, skills training, or you're working in corporate functions and require professional qualifications to take the next step in your career, we have the resources to support you.
New to construction? No problem
We can help you make a career transition seamless – if you want to join us and the construction industry from a completely unrelated career, then we've got schemes for you.
We provide a wide range of learning and development programmes across the whole of our business which help you catch up and develop your transferrable skills.