Our offices are based in Horsforth, a vibrant suburb of Leeds. Not only does Horsforth have lots of bars, pubs and restaurants, it's also ideally placed between the city centre and the start of the Yorkshire Dales to the north.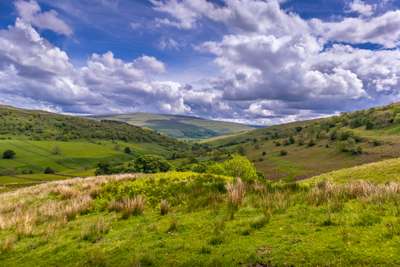 Leeds is the third largest city in the UK and one of the fastest growing. It has a bustling city centre with shops that cater to all tastes; from high street stores to alternative boutiques. It also has a fantastic music scene. As well as the famous Leeds Festival, there's a great variety of venues from small bars to large arenas that attract performers from around the world. Leeds boasts a number of theatres, opera houses and cultural venues, with Opera North and Northern Ballet based in the city.
It's easy to escape into the great outdoors – the Yorkshire Dales are very nearby, the Lake District only a couple of hours away and the coast close enough for a day trip. There are loads of great places to go hiking, climbing, sailing, kayaking and mountain biking. The annual Tour de Yorkshire cycling event has followed in the footsteps of the Yorkshire stages of the Tour de France. Local Olympic athletes, the Brownlee brothers, have helped inspire a vibrant road cycling and triathlon community.
Many TPP staff are active members of local sports teams, both socially and at competitive levels. There is a very strong cricket, football, rugby and hockey scene in the local area. There are also plenty of sporting events to attend, including Ashes cricket at Headingley.