TPP is a global digital health company. With over 6,000 organisations using our solutions to care for over 50 million patients, our software is used across all health and social care settings, including GPs, emergency departments, hospitals and mental health services. This means that wherever and whenever a patient needs care, a detailed and up-to-date record is available. No other company has a digital healthcare solution on this scale. Our database is one of the largest in the world. It processes a billion transactions daily – more than the London Stock Exchange and Visa combined.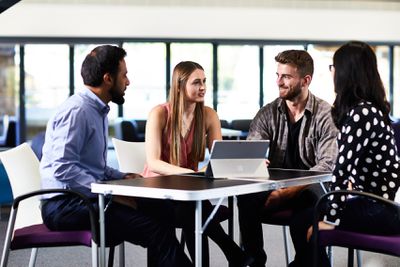 Our technology helps improve people's lives across the world, whether it is scheduling immunisations for millions of children, allowing doctors to manage complex care for elderly patients, helping governments with the prevention of outbreaks, or developing new machine learning algorithms for the early diagnosis of disease.
TPP is committed to helping tackle global health challenges, working with governments to deliver the technology required for the future of healthcare.
TPP has been consistently recognised as an outstanding graduate employer. We have won awards from The JobCrowd over the last 3 years, including Top Company For Graduates To Work For, Best Graduate salary and Best Graduate Company in the IT Development & Consulting sector. We have also ranked in The Times Top 100 Graduate Employers for the last 2 years.
We value natural ability, enthusiasm and the potential to learn over direct work experience. As well as a great job, we will provide you with an excellent starting salary, fantastic benefits, and outstanding annual pay reviews. You will also receive a range of benefits, including:
BUPA Health, Dental and Travel cover (after six months of employment).
Fantastic holiday entitlement.
Regular social events.
Pub Fridays.
Opportunities to travel internationally.
£200 birthday meal allowance.
Life insurance.