About the Role
Are you curious to discover what it takes to develop the next generation of technology that will be powering electric trucks and buses around the world?
Are you passionate about pushing the boundaries of technology and improving the way the world works?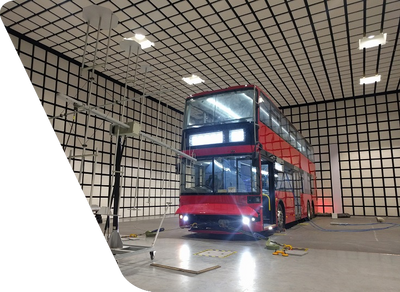 This paid internship provides an opportunity to be embedded in an R&D team working at the forefront of vehicle electrification technology. The fast-paced nature of the work provides the possibility of meaningful responsibility within a short period of time and a route to enter the graduate engineering scheme upon successful completion.
The candidate should ideally be approaching the last year of their Masters degree in engineering. A broad variety of degrees are eligible – mechanical, electrical, aeronautical, controls and computer science.
A minimum internship period of 3 months is expected up to a maximum of 12 months for a longer industrial placement.
Interning students will have the opportunity to get involved in a broad selection of work including:
• Design for manufacture of on-vehicle components
• FEA or CFD of designed components
• Setup and test of mechanical, electronics and controls systems components
• Taking part in design reviews and learning the design cycle
• 1D simulation and sizing of components and systems
• Use of Matlab and Simulink to design control logic
• Embedded Linux & C++ programming for embedded data collection devices
• Use of Python for data analysis and data science incl. machine learning models
• Testing of lithium-ion battery cells and packs.
Benefits
Flexible work start/finish times
Weekly 5-a-side football
25 mins from Central London by tube and rail
Table tennis table
Table Football
Team days out
Free team lunch every Friday
2 mins from the A40. AC10 mins from the M25.
We've signed the Gradcracker feedback pledge.
(This means that we will supply feedback if requested after an interview.)
1e127ede32d8f816eacfb0aed73cee11