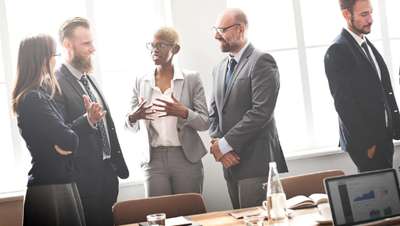 Metaswitch has a culture based on inclusion and collaboration and a working environment that embraces differences and encourages freedom of expression.
"I believe that diversity is a key factor to our future success, and I hold myself, the executive team and every employee accountable for promoting diversity as the cultural fabric of our company." (Martin Lund, CEO)
Metaswitch has a long-standing commitment to diversity and inclusion and we recognise that it is a critical factor in successful innovation. Different people bring different perspectives, ideas, knowledge and culture – and we embrace these differences as a source of strength. While we celebrate the progress we've made to promote diversity, it is an ongoing endeavour to which we remain committed.
We are working proactively to broaden how we find and hire our people. We are also working with schools, universities and professional bodies such as the Royal Academy of Engineering on new and innovative diversity and inclusion initiatives to create opportunities for the next generation. I am confident that continued momentum will ensure that positive change happens both within and beyond Metaswitch.
Our commitment to diversity and inclusion is core to our values and culture. Our goal is that every employee feels respected, supported and included, with our diversity recognised as a strength. We recognise that we have work to do and are proud to be working on a number of D&I initiatives to drive progress in these crucial areas.