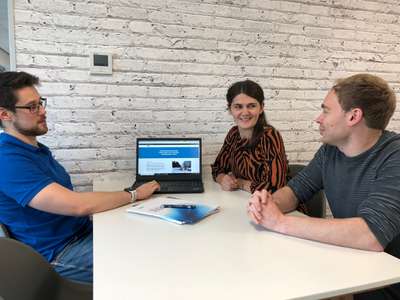 Graduates have always played a huge part in our growth and in return, we have developed the best newcomers into great senior experts. We revel in the fact that more than half of the senior experts joined as graduates, and we have created a friendly working environment where these experts are able to challenge, support and mentor engineering graduates who really want to develop a career in structural integrity analysis and assessment, and aspire to engineer a low carbon future.
This is a specialist area that requires the interest, the intelligence and the drive to work hard, learn lots and be inspired to be more than just any other engineer.
We acknowledge that the specialist training, in-house leadership capability and backgrounds, hands-on mentoring and ongoing day-to-day education has built our specialised team of professionals. This is why we promote continuous improvement for our staff and support and encourage those aiming to become a Chartered Engineer.
We work in niche environments which demand greater collaboration, ultimately leading to faster professional development and a more rounded set of capabilities. This means that graduates at EASL get involved from the start working one-on-one with senior experts, attending site visits and genuinely having a voice. That's the beauty of a smaller business – you get to work with big organisations such as ITER, Rolls Royce or EDF Energy and get the all-important acknowledgement, recognition, senior engagement and player involvement from day one.
Meet Mike, Andrea and Ross
Mike graduated from Manchester Metropolitan University and started with EASL in 2014 as a Graduate Engineer. His responsibility at EASL is to carry out high temperature assessments of structures, systems and components including boiler closure units and boiler tubing. With several career opportunities on offer from alternative employers he chose EASL because he had already enjoyed his placement year with us and wanted to return.
Mike was asked why he has chosen to stay at EASL when his skills are currently in high demand and his feedback was: "The work is extremely interesting, and tasks can vary significantly so you've got the opportunity to advance in many technical areas. On top of that you're working in a friendly and supportive environment which makes the day to day so much more enjoyable". Mike is highly valued at EASL and has experienced some great success; his best achievement so far was leading a task for the update of a probabilistic assessment pre-processor: updating Microsoft Excel visual basic coding, focusing on inclusion of new required data and automation of the overall process so that it increased its usability.
Andrea joined EASL in 2012 after graduating as a mature student. She has been with EASL for 7 years and is now our Light Water Reactor & Nuclear New Build Team Lead. She leads a team of six engineers undertaking a variety of projects in that market sector whilst retaining responsibility for financial management, quality assurance and delivery deadlines. We hire a diverse range of engineers who want to be challenged, prefer being involved in a wide variety of work and enjoy collaborating with likeminded people and have fun.
When we asked her what has made her want to stay at EASL for more than 7 years, she explained "No day is the same: you can be working on different projects, with different customers and within different engineering teams. The work is challenging, demanding, yet extremely rewarding. In addition, I work with a great team of people. EASL is such an enjoyable place to work". Andrea noted that she has achieved so much and is very proud to be a female in engineering and progressed to a senior engineer, client single point of contact and, most recently, a team lead. Well done, more females in engineering please!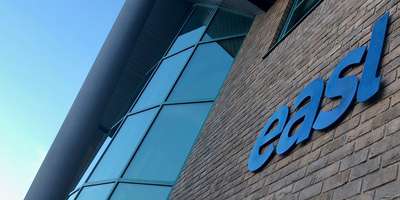 Ross also graduated from Manchester Metropolitan University and started at EASL in September 2018 as a Graduate Engineer. He works primarily in finite element analysis. In addition to his technical role, Ross is EASL's Security Manager. Again, between his 2nd and 3rd years at university Ross completed a placement year with EASL. Post-graduation he felt we offered a variety of areas of work compared to his other experiences so wanted to return to EASL to learn more.
Ross enjoys working within the business because of the team, the light-hearted and friendly culture, the flexible working arrangements (for travel convenience) and the interesting work he is doing day-to-day. When asked about his career highlight to date, he replied, "creating the CAD model and conducting the finite element analyses on a valve for one of the AGR power stations under very tight deadlines". Ross has been with us for just over one year, his career is progressing, and he is a credit to the business.
EASL's culture
EASL's culture is thriving because we have a strong vision and we constantly align our team and work to our core values. We are building a business with individuals who share our vision "creating the next generation of structural integrity experts working globally for a low carbon future". We have high expectations: we want to be more, do more and hire more dynamic graduates who can build relationships with our people, clients and partners; who can be trusted with the highest level of safety requirements; and aspire to be global experts.
We don't only take Graduates from the Manchester universities. We have great relationships with universities and have recruited from all over the UK. We work closely with the University of Manchester, Manchester Metropolitan University, Imperial College, Sheffield, Loughborough, Nottingham and many others. Our offices are based in Altrincham (20 mins from the centre of Manchester) which is a great place to build a life alongside your career.