This role is part of the WMG Internship programme.
The intern will work with Composite Braiding to determine the feasibility of re-processing off-cuts from the braiding process for re-use as a discontinuous fibre composite.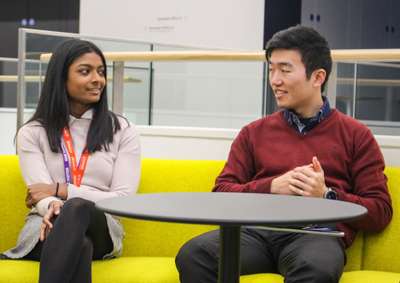 Duties and responsibilities
Literature review of re-use thermoplastic composites from post-industrial waste.
Investigation of manufacturing process steps including identifying limitations and challenges to be overcome on future work.
Stamping of flat plaques using braiding off-cuts
Mechanical testing and microscopy of flat plaques manufactured
Skills and experience
Educated to, or working towards a relevant Materials, or Mechanical engineering degree (or equivalent)
Experience of working with composites
A keen interest in the Automotive industry
Analytical thinker with a practical approach to problem solving
Ability to be flexible to work in different environments
Confident communicator, able to effectively communicate with staff at all levels
Ability to analyse and interpret results
This role is part of the WMG Internship Programme. Unfortunately, we are unable to consider you for this internship if you are applying for this to count towards a work placement as part of your studies as the framework does not allow the department to hire students wishing to compete this work as a placement.
We've signed the Gradcracker feedback pledge.
(This means that we will supply feedback if requested after an interview.)
1e127ede32d8f816eacfb0aed73cee11