The training programme is well structured. The opportunity to spend time with – and learn from – different Attorneys is an invaluable training experience.
Structure of our training scheme
Through our three year Trainee Attorney (TA) rotation scheme, we have always supported our TAs with their professional qualifications by offering hands-on experience across a varied range of work with different Partners. Historically, this has seen our TAs rotate around three or four of our UK offices, before settling permanently in an office to continue their training on a more informal basis through to qualification.
With the world of work rapidly evolving, we have recently adopted a more flexible, hybrid working approach. We took the opportunity to review our existing TA scheme, with the aim of retaining the benefits of our existing scheme, whilst also providing our TAs with increased flexibility around their working location.
We still firmly believe that our TAs have a better learning and development experience by working in a number of different offices in-person, and we encourage our TAs to move between our offices for this reason. However, we want to provide our TAs with more control over their own training path and to provide greater flexibility.
So, we have introduced the option of virtual rotations, which some TAs may use to balance personal and work commitments more easily. Importantly, in virtual rotations, a TA remains in their preferred office whilst working remotely with a Partner and their team in another office elsewhere in the UK, rather than physically moving to that office.
Our Trainees work with at least four Partners or senior members of staff before settling. We move Trainees between principals every six months, these can be virtual moves (where you stay in the same office and work virtually with a new principal) or physical moves (where you change office location). You will have at least two of these physical moves during the first three years.
These location changes are always done in consultation with our Trainees and personal circumstances accounted for to make any transitions as smooth as possible.
A Trainee will be advised every six months of the proposed training plan for the following twelve months. Each time a Trainee moves they should know how long they will be staying in the new placement and with which principal, and where they will go next. However due to the complexity of the training scheme, plans cannot always be set in stone and flexibility on the part of both Mewburn Ellis and a Trainee is sometimes needed.
After about three years moving between slots, Trainees settle permanently into one of the firm's offices where training will continue through to qualification. After qualification we continue to give support to newly qualified fee earners, although this is on a more informal basis. Our offices are based in Bristol, Cambridge, London, Manchester and Munich.
Trainees usually join Mewburn Ellis in September, starting with a week's induction course which is usually held in our Bristol office. Sometimes Trainees can start at other times of the year.
Our concierge service
We can assist you in contacting selected lettings agents and coordinate setting up viewings of suitable accommodation.
Each time you move offices we offer two extra paid days off to help with viewings and the move itself.
We can arrange and pay directly for a removal service on moving day or van hire if you prefer.
We will increase your pay in the month of the move to offset other expenses associated with your in-person secondment.
Studying, qualification and courses
Much of the learning can only be achieved by personal study and experiencing the daily work. We recommend that new Trainees establish the habit of regular study to become fully familiar with various pieces of law. Learning can be guided or assessed by attempting questions from past exam papers.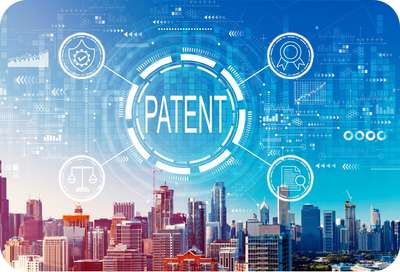 Patent Attorneys qualify through a series of examinations. The firm sends Patent Trainees on a post-graduate certificate course in intellectual property run virtually by Bournemouth University. Trainees usually attend within their first year with the firm.
To qualify fully, Patent Trainees must then pass the UK Institute Final Exams and the European Qualifying Exams. Unfortunately, these are tough and have a low pass rate. However, we have a good record here of preparing people for the exams and most of our Trainees pass at their first or second attempt.
The exams are modular so candidates only need to sit individual papers in any retakes. After UK qualification, a further litigation skills course is required to remain on the register as a UK Chartered Patent Attorney. The course must be taken within three years of entering onto this register (usually just after passing the UK Final Exams). We typically send our newly-qualified Attorneys on a litigation skills course run by the UK Chartered Institute. This course includes an online learning element (about 30- 40 hours) and a residential weekend course followed by written and oral assessment.
Our Approach
As a firm, we know that the exams are difficult and have a low pass rate. We place more emphasis on doing good work than purely on exams; so we accept that people may not pass all of the exams at first sitting. That said, passing the exams and becoming a qualified Attorney is a necessity before you can work independently so we do require all of our Trainees to work towards full qualification.
Our in-house training scheme involves tutorials about once per month with all of the Trainees from a given year. The tutorials are run by Partners or qualified Attorneys here and include preparation for qualifying exams and also sessions about professional practice and the internal workings of the firm. In addition, Trainees may also attend various external tutorials.
Trainees are expected to avail themselves of all training opportunities made available to them. The firm pays for all reasonable training costs in accordance with our various policies.