Engineering Safety (ES) was established in response to the much needed conformance to the internationally recognised Technical and Functional Safety requirements as detailed in IEC 61508 for Electrical/Electronic and Programmable Electronic Safety Related Systems and its derivatives IEC 61511, IEC 61513, IEC 61505, API, ASME etc..
Our services include, but are not limited to: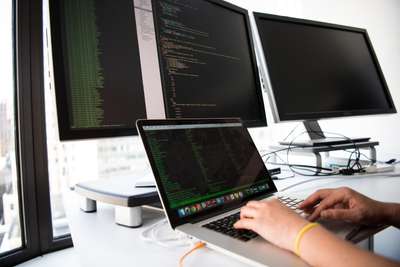 Safety and Risk Assessment
Risk Management
Qualitative Risk Assessment such as HAZID, HAZOP, PHA, What if
Semi quantitative Risk Assessment such as LOPA, FEMCA, FMEA
Safety Integrity Level (SIL) studies inc. classification, verification and validation
Quantitative Risk Assessment
Fire and Gas design and assessment
Safety Process Design
Safety Instrumented Systems and Safety Related Systems
We have come a long way since our establishment, delivering large studies in countries Middle East, Europe and Americas. With experience gained working with (and as) end users, Engineering Procurement and Construction (EPC) companies and system integrators. ES has the underpinning knowledge of Functional Safety standards and has gained significant experience in its application; subsequently we are competent in providing practical solutions that emphasis the application of appropriate level of rigour.
Our solutions and services are tried and tested, implemented by major operators in the process industry and accepted by regulating bodies including the Health and Safety Executive (HSE).
ES have seen significant growth both nationally and internationally in the Oil & Gas, Power and LNG sectors and are looking to hire Two Graduate Safety Engineering Consultants.
Role Specification
ES Under the supervision of our Senior Project Engineers, the role will cover the following:
Assisting in Project Proposals, Bidding and Technical Safety Deliverables through providing completed tasks and inputs into elements of projects and or proposals;
Understanding and assisting Mathematical model creation;
Assist in project team workshops at clients offices nationally and internationally;
Building effective working relationships within the project team and with clients;
Developing consultancy skills;
Understanding the core requirements of IEC 61508 and IEC 61511, the main international standards governing the requirements for Functional Safety within the Oil & Gas and Process industries;
Assist in ES meeting project budgets and schedule, whilst maintaining client satisfaction and expectations.
As part of the ES Graduate Development Programme, graduates will be trained in all our technical areas, including but not limited to the delivery of:
Hazard and Operability (HAZOP) Studies;
Hazard Identification (HAZID) Studies;
Process Hazard Analysis (PHA) Studies;
Layers of Protection Analysis (LOPA) Studies;
Safety Integrity Level (SIL) Verification Studies;
Reliability, Availability and Maintainability (RAM) Studies;
Consequence Modelling;
Quantitative Risk Assessments (QRA's);
And much more.
The role comes with travel opportunities to high demand Oil & Gas industry countries generally in the Middle East and Americas. Candidate should be prepared to travel with their assigned senior engineer on these trips.
Candidate Requirements
Engineering, Scientific or Mathematic Degree or Masters;
Previous consulting experience during gap year is desirable but not necessary;
Appreciation and understanding of Safety standards and requirements;
Ability to work independently as well as within a team;
Good verbal and written communications skills, with attention to detail;
Exceptional relationship building skills;
Willingness to travel for short periods of time nationally within the UK and internationally;
Due to the requirements of having to travel, and thus visa applications, the candidate must hold a valid British Passport.
Note: ES are unable to sponsor international applicants at this stage.
Location
You will primarily be based within the ES Head Offices in Surrey, UK Farnham or Guildford. However, you will be required at times to travel nationally and internationally as part of the Graduate Development Programme. All travel expenses away from your normal office of work shall be reimbursed. Post initial training flexible hours and work from home can be negotiated.
Professional Development
Continual Professional Development (CPD) is key to the ethos within ES. As a member of our team, you will get the opportunity to work with personnel learning on the job on worldwide projects as part of your ongoing development. Through working closely with our senior consultants you will take on responsibilities and challenges allowing you to vary your experiences.
As part of the ES Graduate Development Programme, we aim for our employees in working towards a TUV Functional Safety Engineer certification as well as preparing you to facilitate and chair workshops such as HAZOPs and LOPAs. At the end of the Graduate Development Programme, our graduates would have developed into experienced consultants with varied experiences ranging from Project Management, Commercial understanding and being competent in all technical areas of the company.
In addition to on the job training through project experiences and internal training sessions, ES will also provide additional external training through professional associations such as the IChemE and IET.
The Graduate Development Programme at ES is developed and aligned in line with the requirements of the various professional associations (i.e. IChemE, IET, SarS, etc) in order to develop our Graduate consulting engineers into chartered engineers.
We've signed the Gradcracker feedback pledge.
(This means that we will supply feedback if requested after an interview.)
1e127ede32d8f816eacfb0aed73cee11