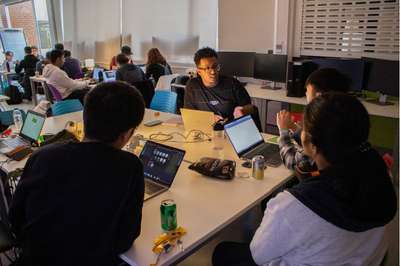 Hackathon
Each year, HackSussex hosts one of the most exciting and rewarding coding events - a hackathon.
A hackathon is essentially a 24 hour invention marathon. People come together, form teams, and hack on ideas together for 24 hours straight. Each team then pitches their hack to the judges and the best hacks win! All work presented at the end must have been done during the hackathon alone.
Additionally, sponsoring companies provide specific challenges teams can choose to work on to win particular prizes. These challenges are announced during the opening ceremony.