Who We Are
50 years of innovative plastic pipeline solutions.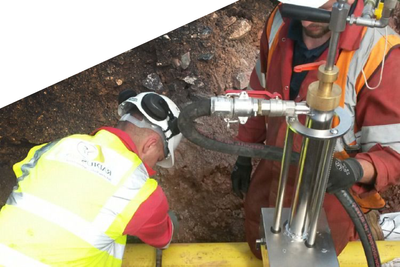 At Radius Systems, we strive to develop safe and quality polyethylene pipeline components through innovation and take care of the entire pipe life cycle. From design, manufacture through to installation, repair and rehabilitation our products are used worldwide in the utilities and construction industries.
Our goal is to design the right solutions and the best products to help our customers overcome their pipeline construction challenges, to ensure their asset lasts a lifetime.
Since 1969 we have developed and manufactured innovative plastic pipeline solutions for the gas industry and these solutions are now commonly used in the water, wastewater, energy & power, district heating and telecoms sectors.
We work closely with our customers to develop tailored solutions to meet the demanding needs of today's construction and utility industries, with safety and quality at the top of our priorities to deliver products for today's and tomorrow's pipeline challenges.