Who are we
Surface Transforms are experts in the development and production of carbon-ceramic materials and the UK's only manufacturer of carbon-ceramic brakes for automotive use. Surface Transforms' unique patented Carbon-Ceramic technology provides the ultimate braking performance for road and track.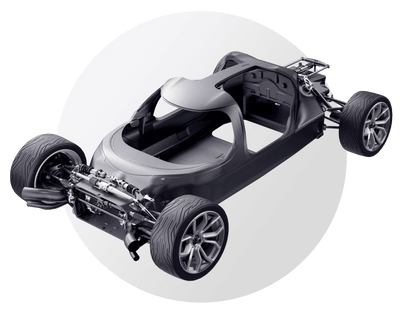 Here at Surface Transforms passion is at the heart of our brand. As a team we refuse to accept the impossible. We know that impossible only means that we haven't found the solution yet.
Your role at Surface Transforms is yours to steer – toward opportunities and away from risks. You have the power to shape your role and we cannot wait to see where you take us and we'll take pride in supporting the future you chose to build at Surface Transforms.
We are looking for a Chemical Process Engineer to join our growing Process team.
Our Chemical Process Engineer will be responsible for developing and maintaining the capability of the processes which produce the carbon fibre reinforced ceramic material that the company uses to manufacture its world leading brake discs. This will include the processes are carbonisation, chemical vapour infiltration, heat treatment, sintering and high temperature siliconisation to name a few.
What you'll be doing as our Chemical Process Engineer:
Writing and maintaining process specifications.
Monitoring processes to ensure adherence to specification.
Commissioning of processes in new equipment.
Developing processes to meet product and capability requirements.
Continual improvement of processes to improve efficiency and capability.
Process changes required to introduce new products as and when required.
Ensuring specifications for new equipment meets the requirements to deliver process performance.
Process auditing (internal auditor training to be provided).
Supporting the quality and production teams with resolving nonconformities of product and process as required.
The Skills, Knowledge and Experience you will need as our Chemical Process Engineer:
Engineering of processes to achieve desired performance and setting specifications.
Knowledge of Chemical Vapour Infiltration, heat treatment / graphitization / melt infiltration advantageous.
Process engineering of high temperature processes.
Process improvement initiatives to improve capability and reduce cost.
Experience in Chemical Vapour Infiltration, heat treatment / graphitization / melt infiltration advantageous.
Project Management.
Analysing process run data and interpreting results.
Reporting results and proposals for development engineering initiatives.
Ability to learn processes fundamentals to become the subject matter expert.
Process engineering from scientific first principles.
Carbon / ceramic materials processing methods.
Need to have:
Degree in Chemical Engineering (or related discipline)
3+ years of Chemical Process Engineering experience
Project Management experience
Processing of materials using a variety of manufacturing methods and an interest in manufacture of carbon ceramic materials.
Nice to have:
Masters in Chemical Engineering (or related discipline)
5+ years of Chemical Process Engineering experience
Prince2 Project Management qualification
Knowledge of processing of carbon / ceramic materials
You'll have these personal attributes:
Accountability
Initiative
Leadership
Problem solving
Gathering information
What we'll give you in return:
Attractive salary
25 Days' Annual Leave + Bank holidays
Extra day Annual Leave for your birthday
An autonomous working environment
Reward and recognition incentives for hard work, dedication and idea generation
Employee appreciation events and celebrations
Company uniform on your first day and annual clothing point scheme
A confidential employee assistance helpline covering physical and emotional support
Jobs are promoted internally providing job transfer opportunities
Free fruit Mondays
Death in service scheme
We've signed the Gradcracker feedback pledge.
(This means that we will supply feedback if requested after an interview.)
1e127ede32d8f816eacfb0aed73cee11