It's fun to work in a company where people truly BELIEVE in what they're doing!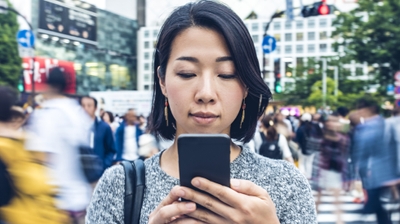 Excited to grow your career?
We value our talented employees, and whenever possible strive to help one of our associates grow professionally before recruiting new talent to our open positions. If you like wild growth and working with happy, enthusiastic over-achievers, you'll enjoy your career with us!
As a global, multi-cultural company driven by innovation, we are building a diverse and inclusive culture where differences are valued. We are unified in our commitment to live our Guiding Principles: Innovate, Engage, Deliver, Excel, and Win. Our differences make us stronger, more creative, and capable of delivering better results.
Summary of job function
As a member of the Finance Dept. the analyst will perform the role of the liaison between the business' operations and accounting function with the primary task of supporting the operating teams in the administration and management of the life cycle of the business' fixed assets in accordance with company policy.
This is not a formal accounting role, however knowledge of accounting principles would be beneficial.
Key responsibilities
Execute fixed assets accounting processes in accordance with the company's accounting policies and procedures.
Monitor and administer the Capital Acquisition Requisition (CAR) Programme, including tracking fixed asset spending in relation to capital budgets, as well as management authorisations.
Manage expenditure within Construction-In-Process (CIP) including: Capitalisations of discrete expenditure into individual assets Building assets in the FA Register from equipment / components listed in CIP, including verifying the value and quantity capitalised aligns to the reduction in CIP. Identify expenditures not deemed to be capital in nature in accordance with GAAP and the company's FA policies. Ensuring assets are placed in service when ready for intended use.
Assist Fixed Asset Owners (FAO) in the application of upgrades, disposals, and reconfiguration of capitalised assets and the identification of potential fixed asset obsolescence.
Work with the Business and site teams to ensure that fixed asset policies are adhered to including tagging, data management, proper accounting controls to effectively track assets as they are purchased.
Assist as required to help maintain asset master record to ensure asset location and departmental assignments are up to date.
Assist accounting team to perform reconciliation of fixed asset subsidiary ledger balance with summary-level account in the general ledger for capitalized items.
Work with Fixed asset Functional Owners as necessary to perform physical inventory counts of fixed assets and implement a robust cycle count regime for periodic counts.
Perform fixed asset related analyses as required by the business.
Provide training and support to local capital procurers and FAOs when required.
Assist to provide fixed asset related audit schedules and assist internal and external auditors on their assignments.
Assist Shared Services team to maintain fixed asset related schedules in support of local tax compliance and preparation of related statistical surveys and other governmental declarations.
Qualifications
Good practical skills with proven track record of working in a multi-disciplined team
Knowledge/Skills
Essential :
We're looking for a candidate with a proven track record of engaging confidently with all level of management from the factory floor to senior directors. You will demonstrate strong communication skills and the ability to maintain sound relationships and collaborate with colleagues at multiple levels of the business.
Ability to work individually or in a team environment.
Knowledge of Generally Accepted Accounting Principles (GAAP).
Proficient in MS Excel.
Demonstrate strong documentation control, analytical skills, and attention to detail.
Timely decision making and priority setting.
Desirable:
Experience of working within a manufacturing environment.
Oracle Financials experience
Personal Requirements
The candidate will have to demonstrate that they are capable working within an international team environment. They must be self-motivated and have proven practical experience in completing given tasks and demonstrate attention to details. Their technical background and hands-on skills will enable them to integrate quickly into the Finance team. The candidate must demonstrate strong inter-personal communication skills.
Benefits
We offer a competitive salary, Bonus, Pension, Private medical, Health cash plan, relocation allowance if appropriate and other benefits.
We've signed the Gradcracker feedback pledge.
(This means that we will supply feedback if requested after an interview.)
1e127ede32d8f816eacfb0aed73cee11