You will be the first line point of contact for communication with customers and will coordinate with internal stakeholders as part of the supply chain process. Additionally, the key elements of this role are order processing, telephone sales, logistics routing, aged debt management, customer account management, and general administration relating to the Aviation business.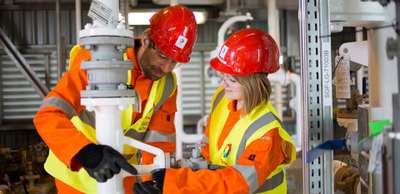 Responsibilities
Managing the sales order process from sales negotiation through to final invoicing, including


Receive and process customers' orders
Issue product release orders to the appropriate terminals
Liaise with the contracted haulier to determine the logistics schedule to meet customer requirements
Prepare pricing and add trades for confirmed orders to sales system.
Set-up and maintain customer account information and invoicing changes

In conjunction with the Sales Manager, Aviation build/maintain relationships with current and prospective customers through calls, customer visits, pricing, and contract solutions to their fuel requirements
In conjunction with Sales Manager, Aviation prepares spot price quotes and submit tender proposals (within delegated authority)
Prepare month end reports detailing volumes and margin v budget
Represent the business at industry events and seminars
Knowledge & Experience
Experience managing and dispatching logistics resources, with ability to analyse, schedule and adapt routing with a focus on efficiency
Detail orientated, organised with a clear dedication to Customer service
IT literate (Microsoft, CRM tools)
Personal Attributes
Strong analytical and problem-solving skills
Excellent inter-personal and communication skills
Ability to work independently or collaboratively and cross functionally
Able to work to tight deadlines and under pressure; and following through to completion
Demonstrates good commercial understanding
Valid driving licence
We've signed the Gradcracker feedback pledge.
(This means that we will supply feedback if requested after an interview.)
1e127ede32d8f816eacfb0aed73cee11