Our application process consists of a four-step process, designed to assess you on both an individual level and how you work with others.
Online application
One way interview
Assessment centre
Final interview
Offers made
Once applications close, we will invite candidates who have been successful at the first stage to complete their digital interview.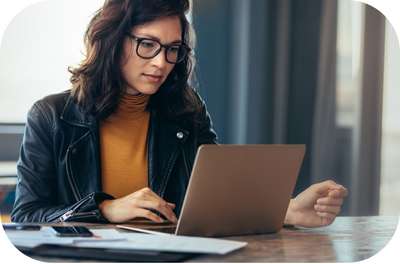 Video Interviewing with Gallagher
How to Prepare for Your Interview
Gallagher utilises InterviewStream (also known as Rivs) for its video interviews. If you're invited to chat with our team, we want to make sure you'll have a great interview.
While you may complete your interview on a PC or Mac, we recommend that you use the latest version of Google Chrome or Mozilla Firefox for the best possible experience.
On mobile, if you are participating in a One-Way Pre-recorded Interview, you should download the Rivs Apply app. Live interviews candidates can download the Rivs Live app.
A camera is needed to take part in the interview for the video portion; and while you may use your device microphone for the audio, we recommend to use the conference bridge line that will be provided upon joining your session for the best experience.
Video interviewing is dependent on your connection, so using high-speed internet or LTE is suggested.
Video Interviewing Best Practices
Please plan on joining the interview session at least 10 minutes early to ensure you have sufficient time to work through any unexpected technical issues.
Make sure your camera is at eye-level
The room you are in should be brightly lit so that you don't appear in shadow.
Make sure you do a spot check. What appears behind you on camera? Could something in the background be distracting?
Consider the noise levels in the space you are interviewing in. We suggest using headphones. You want to be sure that you can hear your interviewer and they can hear you. Also, put your phone on silent or airplane mode to avoid notifications.