About us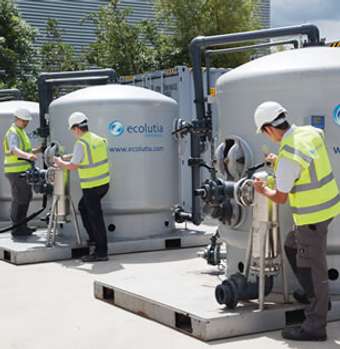 Ecolutia Services operates a fleet of advanced and highly efficient outsourced mobile water treatment systems, available 24/7, 365 days a year.
Our fleet has been designed by a team with over 30 years of industry experience and knowledge, allowing Ecolutia to offer higher capacities and flow rates than previously available as a mobile water service.
Our focus is to provide modular and flexible mobile water treatment solutions with excellence in customer service, whatever your application requirement.
About the role
As a Year Placement Project Engineer you will assist the project team in the design, construction of new equipment and work to support new and existing projects.
On occasion, you will work on customer job sites and will be expected to represent the company in a professional manner and deliver a first-class customer service. While working on job sites transportation, accommodation and food will be given.
Day-to-day duties will include:
Helping to develop quality control and construction procedures for the construction of Ecolutia exclusively designed water treatment units
Being part of the team while creating documentation to support CE marking of equipment
3D Solidwork drawings for Equipment Design
2D CAD drawings for Piping and Instrument Diagrams, Process Flow Diagrams and Layout Diagrams
Supporting the sales department in the development of proposals
Equipment/part procurement
Periods of time working in the field, this is likely to be abroad and can be hands-on and physical
We've signed the Gradcracker feedback pledge.
(This means that we will supply feedback if requested after an interview.)
1e127ede32d8f816eacfb0aed73cee11