About GE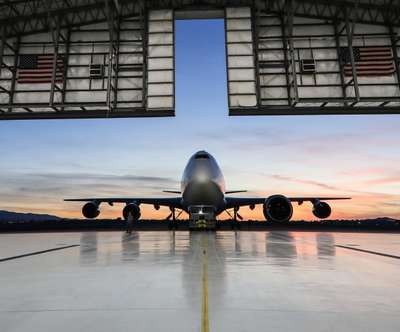 At GE Aviation, we believe the world works better when it flies. We are a world-leading provider of jet engines, components, and integrated systems for commercial and military aircraft.
Our rich history of inventing the future of flight, our continual investment in research and development, and our talented and innovative people will enable us to rise to the challenge of building a world that works with industry-leading technology and innovation.
In fact, we're already developing our next-generation of technologies to achieve greater fuel efficiency and reduce CO2 emissions with an ambition to be a net-zero company by 2050.
Working at GE Aviation means you are bringing your unique perspective, innovative spirit, drive, curiosity, and ability to question the status quo to a collaborative and diverse team. It means you will have ideas and we will listen. Here, you will have the opportunity to work on really cool things with really smart people. Work that you will be proud of. Work that really matters.
Here are just a few of the reasons you will want to consider a career with us:
You will help solve the global challenge of how the world flies sustainably. Do work real work with a real purpose.
Be a part of a global workforce of diverse backgrounds, perspectives, ideas, and experiences where everyone feels supported and respected.
Learn from the best minds who also want to learn from you.
Earn merit-based rewards and incentives.
Have opportunities for continuous learning and development.

We are a member of the Gradcracker Five-Year Club
We have been a Gradcracker advertiser for at least five years. We recruit regularly and should still be doing so whenever it is time for you to apply for placements or graduate positions - make sure that you Follow us to be alerted to any of our new opportunities.