Our highly skilled design, engineering and project teams are continually exploring new innovations and conducting complex analysis of challenging marine environments, to make rig operations quicker, safer and more cost effective for our customers:
2009 - A bespoke offshore structure designed and fabricated.
A 'skidding system' for installation on a vessel to transport transition pieces to offshore wind farms.
2010 - Introduction of a 'world first' 10k full bore High Pressure Riser System using Merlin Connectors instead of flanged connections, saving rig time.
2011 - Drilling Riser and Tensioning System experience drawn on to design a Tension Deck allowing multiple wells to be drilled using a High Pressure Drilling Riser.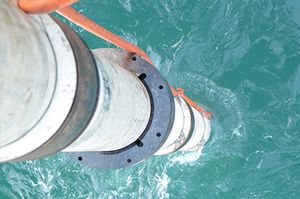 2011 - Orange (OrcaFlex Next Generation Editor), market leading bespoke software that automates and standardises conductor and riser analyses.
2012 - Our 'Sea Swift' platform design adapted to provide a free-standing Wellhead Support Structure (WSS). The first of its kind to be installed in the Asia-Pacific region.
2014 - Riser Monitoring System launched, utilising robust in-service monitoring and analysis to provide real-time fatigue life and integrity information of riser system.
2015 - Initiation Engineering is a new approach to well starts. AE is offering a complete service solution by bringing all the required services and products together at the very beginning of a well start.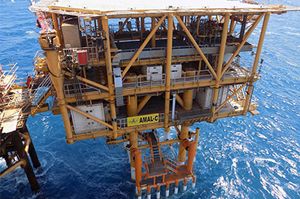 This will allow operators to execute drilling programmes more efficiently and reduce costs.
2015 - Aquaterra Quick Connect (AQC) package enables fast, safe and efficient connection between a rigs BOP and the HPR tension joint.
2015 - Dual Barrier High Pressure High Temperature Riser System – joint venture with Plexus to offer HPR from jack up rigs using AE riser and Plexus POS-GRIP technology.
2017 - MMS (Motion Monitoring System), bespoke accelerometer package and associated software that records accelerations and then calculates motions and natural frequencies of the structure being monitored.
2018 – Norwegian office opens in Stavanger
2018 – Aquaterra Express is launched.