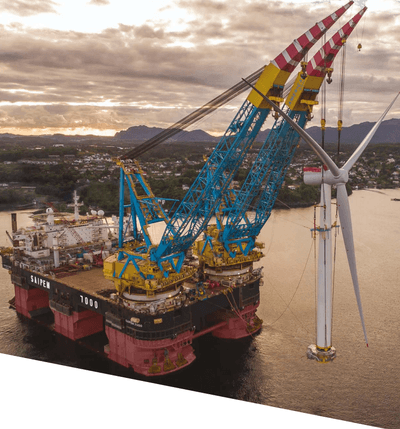 Saipem has once again been included in the Dow Jones Sustainability World and Europe Index (DJSI), obtaining first place among companies operating in the "Energy Equipment Services" sector.
For over twenty years the Dow Jones Sustainability Index has been classifying companies based on a selection carried out by the rating agency Robeco SAM. These companies stand out in each sector following a rigorous process of analysis of the suitability of their system and their observance of strict economic, ethical, social, environmental and governance requirements and criteria.
As well as highlighting the best practices implemented by Saipem, this year's assessment notes a significant improvement in the company's performances.
Stefano Cao, Saipem CEO, commented: "Inclusion once again in the Dow Jones Sustainability Index represents an important recognition. It is the result of Saipem's commitment to pursue constant technological innovation, the promotion of human and labour rights in the countries where it operates, responsible management of the supply chain and care for the environment, health and safety, distinctive elements of our sustainable business model".