About Us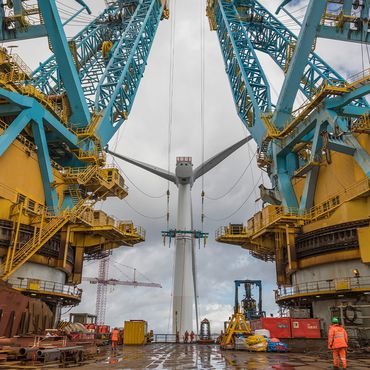 Saipem is one of the largest turnkey E & C contractors in the Oil and Gas industry. With a strong bias towards oil and gas related activities in the world including remote areas and deepwater, it is a leader in the supply of engineering, procurement, project management and construction services, with distinctive capabilities in the design and execution of large-scale offshore and onshore projects.
Saipem Limited is based in South London and its core business is the installation of Offshore Oil and Gas platforms, Pipelines and Subsea Infrastructure, as well as installation in the offshore renewables sector, and decommissioning of offshore facilities.
Employee Development
Saipem's integrated development model is consistently applied worldwide, while respecting local needs.
It covers all the processes of welcoming employees to the Company, personal development, career management and professional and managerial training.
We are strongly committed to the development of personal and professional competences, creating a working environment in which people can identify and fulfil their potential. We guarantee equal opportunities based on merit criteria.
Training
In a challenging and competitive industry, where professionalism, reliability and expertise are the benchmark for our operations, training represents a key lever in our business strategy.
At Saipem, learning programmes are promoted to ensure the development of professional know-how and behavioural competencies for all our people, who are at the heart of everything we do!
Our distinctive strength is our ability to offer the highest level of professional qualification by:
Promoting a deeply embedded culture of health and safety at all company levels
Investing in technological tools and cutting-edge techniques
Developing induction plans and training programmes for young resources
Developing specific on-the-job training programmes aimed at enhancing key technical competencies, in addition to traditional training initiatives.
Our People