Join KPMG's Talent Community, and be one of the first to hear about our latest opportunities, including when our 2021 Graduate and Internship programmes open for applications. This gives you the chance to get your application in early, and secure an offer sooner than ever.
Why join?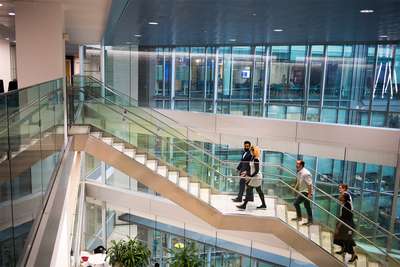 Join our Talent Community and you'll have access to:
2022 job alerts, as soon as programmes open
Invitations to relevant careers events
Up-to-date career-related news.
KPMG Graduate and Undergraduate Opportunities
We offer a variety of programmes spanning areas such as Audit and Technology. These include:
Graduate programmes
One-year business placements
Vacation schemes
Insight programmes.
By joining KPMG, you'll get to work with some of the brightest minds in business, on projects that have real impact. You'll be empowered to explore questions, spot new opportunities and work shoulder to shoulder with some of the biggest multinational companies through to pioneering entrepreneurs across a variety of sectors.
Training and benefits
At KPMG, you'll be encouraged to build your career through excellent business training, including dedicated support for professional qualifications and flexible learning options. We offer a competitive salary and a host of great benefits, including 25 days' holiday, study leave, staff discounts and much more.
Giving something back
KPMG has long been a leader in corporate responsibility and we work to make a positive difference to the communities we work with and to the global environment. Our commitment to giving back means that on top of your annual leave, you can expect to receive up to six days of work time each year for volunteering with the NSPCC or any number of other good causes.
Get Connected. Sign up to the Talent Community.