About Bombardier
As the world's leading manufacturer of both planes and trains, we've built an extensive and diverse portfolio of winning mobility solutions. Everywhere people travel by land and in the air, a Bombardier product is ready to transport them - from category-defining business jets and commercial aircraft designed for the challenges of today, to sleek high speed trains and public transit that's smarter than ever.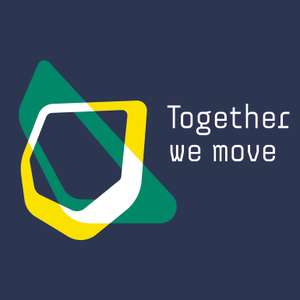 About Transportation
With 73 production and engineering sites in 25 countries, Bombardier Transportation is a global leader in the rail industry. We cover the full spectrum of rail solutions, ranging from complete trains to sub-systems, maintenance services, system integration and signalling. Our installed base of rolling stock exceeds 100,000 rail cars and locomotives worldwide. Our 50,000+ employees continue a proud tradition of delivering ingenious rail transportation solutions, including:
Rail vehicles - automated people movers, monorails, light rail vehicles, advanced rapid transit, metros, commuter/regional trains, intercity/high-speed trains and locomotives.
Propulsion and controls - complete product portfolio for applications ranging from trolley buses to freight locomotives.
Bogies (chassis or framework) - product portfolio for the entire range of rail vehicles.
Services - fleet maintenance, operations and maintenance (O&M), vehicle refurbishment and modernisation, and material management.
Transportation systems - customised "design-build-operate-maintain" transportation system solutions.
Rail control solutions - advanced signalling solutions for mass transit and mainline systems.
Careers at Bombardier
At Bombardier, our employees work together to move people forward around the globe - one good idea at a time.
Every day, millions of people get where they need to go aboard the planes and trains that we manufacture. Perhaps you do too.
At our Corporate office - located in the heart of Montréal, Canada - our work is as varied and dynamic as at our sites worldwide. We provide strategic leadership to the organisation and support our business units, where we rank among the leaders in two fast-paced industries:
In aerospace, we have the industry's most comprehensive aircraft portfolio and are a leader in both business and regional aircraft.
In rail transportation, we're the world's leading equipment and systems manufacturer.
We are a member of the Gradcracker Five-Year Club
We have been a Gradcracker advertiser for at least five years. We recruit regularly and should still be doing so whenever it is time for you to apply for placements or graduate positions - make sure that you Follow us to be alerted to any of our new opportunities.
Follow
Following