Tessella is the Analytics World Class Centre of the Altran Group. We are innovative scientists and engineers who enjoy solving the real-world technical challenges faced by industry-leading companies at the forefront of science and technology. Using a combination of deep domain knowledge and technical expertise, including data science, analytics and software engineering, we work with our clients to find new ways to unlock the value held within their data, enabling them to make better-informed business decisions.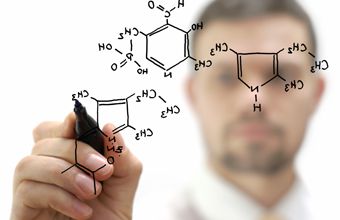 We are looking for enthusiastic science, mathematics and engineering graduates and postgraduates to join us. You will have the opportunity to apply the knowledge you have gained during your studies and use a range of skills to create, develop and deliver solutions that truly make a difference in the world.
The Role
You will help our clients solve a variety of science and engineering problems, all related to the capture, storage, visualisation and analysis of complex data. Projects can span a range of activities and your responsibilities will include:
Combining domain knowledge and technical skills to understand and solve the complex challenges facing our clients.
Using data science, analytics and a variety of analytical, statistical or machine learning techniques to interpret client data, helping them to make better-informed business decisions.
Designing and developing custom software solutions or tools (e.g. visualisation).
Building strong relationships, communicating and collaborating with clients and colleagues.
Our projects are exciting and rewarding and provide plenty of opportunities to learn and develop. They can be based either on client sites or in Tessella offices, so you will be expected to undertake regular travel, usually no more than one hour from your base office. You will be assigned to projects based on your existing skills and experience, but you will also be expected to quickly learn new domains and technologies and apply innovative thinking and transferable skills to solve new challenges.
Career Development and Training
We offer excellent prospects for your future. While we do offer traditional career paths, most staff end up shaping their own based on their aspirations, the skills they have developed and the projects they have worked on. As your career progresses, you will be able to contribute to projects in a variety of roles, from Data Scientist and Software Developer to Business Analyst and Project Manager, or any combination of these. We take personal development seriously and all staff receive an annual training allowance of 150 hours, which can be used to learn new technical and soft skills, often leading to recognised professional qualifications.
Our Culture and Benefits
We are proud of our culture, where a positive attitude, supportive colleagues and commitment to continuous learning are all valued. The wellbeing and engagement of all staff is our priority and we work in a collaborative, cooperative environment with a good work-life balance. We offer an excellent salary and benefits package including a profit sharing scheme, non-contributory pension, relocation assistance and a range of flexible benefits, which staff can tailor to fit their needs. We also support flexible working requests where possible.
Requirements
We are looking for enthusiastic graduates and postgraduates, with a passion for problem solving, to join us. During your career at Tessella, you will be expected to learn and develop your skills, but before you join us you should have:
BSc (min 2.1), MSc or PhD in science, mathematics or engineering. We recruit scientists, mathematicians and engineers because they have the domain knowledge required to understand our clients' industry-related challenges.
The ability to interpret complex data using a variety of analytical, statistical or machine learning techniques.
Software underpins many of the solutions we provide, so you need to have some programming skills. We do not expect you to be an expert, but a good grounding in one of our core languages is required: Java,
Python, C, C#, C++, R, Matlab.
Excellent interpersonal skills and the ability to explain complex concepts to clients and colleagues from all backgrounds.
The eagerness and capacity to quickly learn new domains and technologies.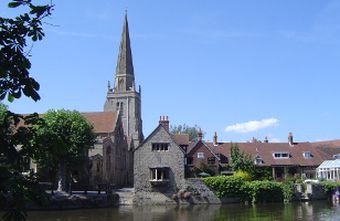 About Tessella
Tessella is the Analytics World Class Centre of the Altran Group, a global leader in innovation and high-tech engineering consulting. We are leaders in the field of data science and analytics and we have developed a reputation for helping clients solve their most complex technical challenges by unlocking the power of their data, enabling them to make better-informed business decisions.
Our work is at the cutting-edge of high-tech R&D and our projects are varied and rewarding. For example, in pharmaceutical companies we solve computational problems for chemists at the early stages of drug discovery and development, allowing them to get a head start when they begin their experiments in the lab, ultimately getting drugs to market faster. We help consumer goods companies model and simulate new product ideas and perform data analysis to improve their processes. We also support oil and gas engineers with the computational challenges of exploration and production, from reservoir modelling to writing control systems. In space and defence, we have written algorithms and solved complex mathematical problems to control satellites and radar systems.
1e127ede32d8f816eacfb0aed73cee11