Orbium's Graduate Programme offers a rewarding career at a fast growing and connected company. Building on your technical background you will be given training and exposure to all stages of the project lifecycle, consulting and implementing high quality IT projects at some of the world's leading banks.
You will be London based, but with a flexibility and willingness to travel. We are looking to recruit ambitious graduates who have the enthusiasm and drive to develop quickly as an IT Consultant.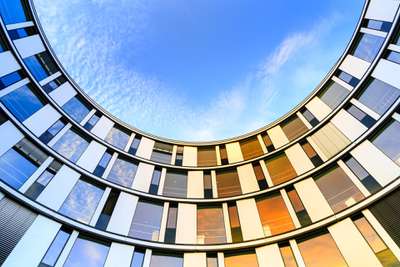 Orbium places great emphasis on employees' training and development. As part of the Orbium Training Factory you will first have an intensive induction to gain a full understanding of the company, and then participate in a four week training course leading to the Certified Professional Exam.
Upon becoming certified, you will be able to enhance your skills further in your first project assignments or within the Orbium Training Factory. You will be assigned a coach who will mentor you and hold regular reviews to support you in your development, and in addition you will have the opportunity to join a project team and assist our clients in their IT and business needs.
Within your first year you will also take part in our internal and interactive banking and consulting training course.
Some of the responsibilities you can expect in this position include:
Implementation of Banking Systems including writing technical and/or business specifications
Parameterising and customising various business modules
Enhancing overall concepts, evaluating business impacts and training end-users
What we are looking for:
A minimum 2:1 in Computing or Electrical or Electronic Engineering.
Practical knowledge and experience of programming, preferably PL/SQL.
Practical knowledge and experience of Oracle database would be advantageous.
Excellent interpersonal and communication skills with a good command of written and spoken English. Fluency in French and/or German would be advantageous.
Flexibility and willingness to travel, and work abroad.
Experience of working within a team environment.
A genuine interest in both IT, Consulting and the Financial Services Industry together with the drive and ambition to develop your potential.
We offer you
Diversified and challenging assignments, exposure to top-tier international banks, possibilities to develop multi-disciplinary IT / business skills, a competitive remuneration package and the unique opportunity of being part of a fast growing and dynamic consultancy.
A career with us means you won't be lost in the crowd. You will be given opportunities to further your skills and quickly progress following Orbium's career path. You will enjoy the hands-on pragmatism of a smaller consultancy whilst working alongside some well-known clients within the financial sector.
We organise regular internal team-building events - opportunities for us to spend quality time together, get to know each other in a different context, and share experiences beyond our daily work.
Events are organised for project teams, individual offices or the entire company. They are very much part of our culture, as they focus on a fun dimension that we like to encourage in the workplace.
1e127ede32d8f816eacfb0aed73cee11