Your Development at Toyota Manufacturing UK
During your development programme, your salary will increase at set intervals.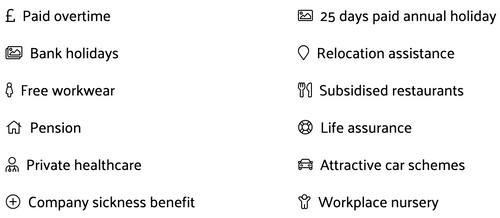 Once you become an Engineer or Specialist, your salary will be reviewed annually, with appropriate increases determined in line with your performance and contribution to the business.
Your contribution will also be recognised by an excellent package of benefits.
Current starting salary: £32,088 gross per annum plus overtime. Upon successful completion of the graduate programme, this will increase to just over £37,300 gross per annum.