Life today is built on connectivity. As a global innovations company, BT uses the power of communications to make a better world.
Global innovation
From broadband and TV to mobile, BT is driven by the exhilaration of building an ever-growing range of services that help millions of customers get more out of life, every day.
But there's so much more to BT than that. The company's research and development teams help vehicle manufacturers make smarter cars, let consultants treat patients remotely, and provide secure fingerprint technology for festival goers.
As one of the world's leading companies, BT helps people, businesses and communities to create possibilities, in more than 170 countries.
BT's history is all about shaping the future with ground breaking ideas. Today, BT is proud to be the UK's number one tech sector investor in research and development, with 14,000 scientists and technologists leading innovation.
Incredible people
As well investing in high-tech innovation, BT is also investing in people. Those who share BT's drive and passion for putting customers at the heart of what they do can join the company's relentless quest for innovation in a wide range of graduate and internship programmes.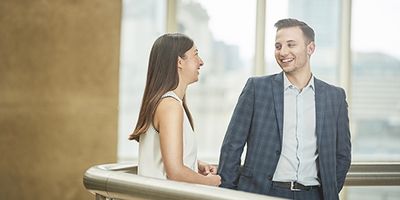 There are all kinds of opportunities, for all kinds of people. Diversity is at the heart of the company, because to provide the very best products and services to a varied, global customer base, BT needs a diverse workforce. Diverse minds imagine, create and deliver tomorrow's solutions.
The people of BT are united by shared qualities. Graduates and interns at BT are dedicated, bold, ingenious and down to earth. They don't wait to be told what to do, and can't wait to get involved.
Exceptional opportunities
BT has designed programmes to kick start a broad variety of careers. Graduates with a thirst for knowledge and solutions can make amazing things happen in Business Management, Human Resources, Legal, Marketing, Customer First and Sales, Network IT and Operations Management, Network Engineering, Research and Innovation, Security or Software Engineering.
BT also offers excellent Technical Internships, with both 12-week summer placements and 11-month year-in-industry opportunities.
Thanks to a strong focus on developing future leaders, graduates and interns at BT can look forward to all the training and development they need to fulfil their ambitions.
Whichever specialist path you choose to follow, with BT you'll help to change how people live, by bringing new ideas to life.