U-POL is a leading supplier of bodyfiller, coatings, aerosols, abrasives, polishes and consumables to the car repair market with a market reputation for high quality products and sales to over 100 countries. U-POL manufactures in the UK at its Wellingborough site and has additional warehouse facilities in the USA and Russia.
We are currently looking for a new recruit to join our friendly and highly innovative product development team in our global technical center in Wellingborough, UK.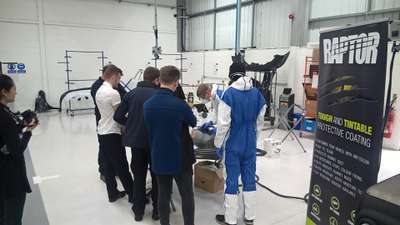 Job Purpose:
As an active member of the R&D team the successful candidate will formulate new products under the supervision of a senior scientist. They will typically be working on 1 – 2 projects with significant business impact and will complete all relevant laboratory work and testing related to these projects.
The Candidate:
It is likely that the successful candidate will be a chemistry graduate, although candidates from other disciplines able to show the necessary chemistry knowledge (both academic and practical) may be considered.
They will also need to be numerate, analytical and IT literate. We are looking for a good team player with strong interpersonal skills. 
Principal Accountabilities:
Formulation of paints and associated products in our company laboratories under the supervision of a senior scientist.
Making suggestions on how to improve products based on observations in the laboratory.
Testing formulation performance using standard test methods.
Accurately recording and reporting data related to product performance and using this to describe product performance.
Supporting user trials in the field, both in the UK and potentially internationally.
Providing technical support to customers, both external and internal (eg. marketing and supply chain).
Pro-actively manage their own development to increase their own skill set and competency.
Reward:
Depending on the experience of the candidate the basic salary for the role is expected to be in the region of £22,500.
We've signed the Gradcracker feedback pledge.
(This means that we will supply feedback if requested after an interview.)
1e127ede32d8f816eacfb0aed73cee11