Construction
Our Construction business has been continuously operating in the United Kingdom for more than two decades. We have delivered some of the world's most exciting and iconic buildings, including the London Olympic Village, Bluewater and Trafford Shopping Centres, Canary Wharf, The Lloyds Building, regeneration programme of Elephant & Castle, Petronas Twin Towers in Kuala Lumpur and the Sydney Opera House.
We are known for our ability to deliver high quality projects on time and on budget. And importantly, we are committed to operating Incident & Injury Free wherever we have a presence.
Join us and you will work on projects in a variety of sectors, including commercial, residential, retail and urban regeneration in roles such as: Construction Management, Commercial Management, Project Management, Planning, Design Management and Building Services.
Over the two years of the graduate programme you will not only develop a wide range of skills and experience across all stages of the construction process, you will also establish a network of colleagues that will stay with you as your career progresses.
Construction is a team game and nothing beats the spirit created by working with a group of professional and highly motivated peers to deliver an outstanding outcome. Our teams are united by a shared vision of creating the best places and leaving a positive legacy.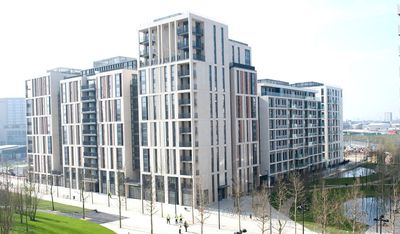 Consulting
Lendlease's Consulting business has more than 20 years' experience delivering quality projects across a wide range of market sectors. We are renowned for our positive, proactive and solution orientated approach to addressing clients' property and construction needs. Our client base is drawn from national and local government, public agencies and the private sector. Join us and you will have the opportunity to work across all these sectors during your first two years with Lendlease.
Why consider a career within our Consultancy business?
Our Consulting business is a trusted partner of choice for many of the country's leading companies and institutions.
We have delivered some of the most complex projects in the United Kingdom.
Our priority is to help our clients focus on their core business.
Our core consulting services are enhanced by the vast expertise within the wider Lendlease group.
Graduates joining our business have enjoyed, and benefitted from, the great diversity of experience gained working in the consultancy world. You will also assume genuine responsibility for producing key project deliverables from the moment you join the business whilst interfacing daily with clients and senior managers within Lendlease alike. As well as developing your core project management skills over the duration of the graduate programme, in Consulting you will also be given the opportunity to work on our business development activities, including bidding for new work and our marketing activities.
You will also be given access to our Technology consultancy group, Cost Management team and Principal Designer activities with a view to broadening your understanding of our service offering.
Development
Our Development business is dedicated to creating the best places; those that are productive and profitable, enhance the environment, and allow communities to prosper. We are in the business of creating positive legacies for everyone involved, with people at the heart of everything we do.
We have a proven track record in delivering complex mixed use large scale urban regeneration schemes incorporating residential, retail and offices, aiming to establish best practice in urban regeneration within the European market, including Elephant Park, International Quarter London, and Timberyard Deptford.
We operate an integrated team model and our diverse skills allows us to manage the entire development process, from masterplanning and site acquisition, consulting with local authorities on planning, to project management, sales and leasing. We can even manage the asset once its complete. In between, we're able to integrate everything from financial modelling and research analysis to concept design and marketing. By joining the Development stream of our Graduate Programme, you will be exposed to the full development cycle, building on your commercial acumen, actively managing stakeholders, and experience functional areas such as safety, sustainability, marketing and operational excellence. You will join a passionate and growing team.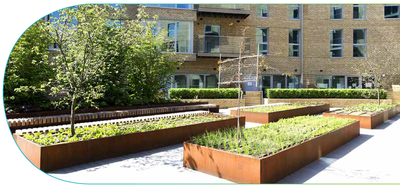 Corporate Functions
Our Corporate Functions teams are the business minds behind the projects.
In our Corporate Functions business, you will become part of a community of corporate business partners who will enable enhanced performance of our operations. Using some of the latest technology, while adhering to strict environmental standards and working with a selection of industry professionals, we aim to deliver projects on budget, on time, in the safest way possible.
Streams available for our Graduate Programme include:
Finance: Our Finance team provides both strategic insight and operational financial support to all areas of our business, playing a pivotal role in driving the performance of the organisation. During the programme you will undertake further studies (e.g. Masters in Finance, Association Chartered Accountant, Chartered Institute of Management Accountants, Chartered Financial Analyst, Chartered Institute of Tax), as well as attend structured in-house development courses whilst having the opportunity to work in finance across a broad range of the Lendlease business.
Sustainability: Sustainability is about creating places for people and meeting their needs today, and in the future. We have a long and proud history of giving emphasis to environmental, social and economic outcomes to deliver places that respond to the complex global forces shaping our future, including rapid urbanisation, climate change, inequality and resource stress.
Marketing: Marketing plays an important part in helping Lendlease create the best places. Graduates will work across the various marketing disciplines gaining experience and exposure to B2B and B2C marketing. In addition to this you will get involved in digital and social media campaigns, marketing strategy, planning, budgeting, and research insights.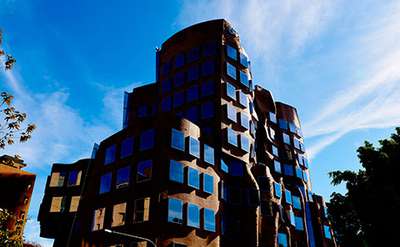 Investment Management
The investment management business manages approximately A$35.2 billion (£19.4bn) globally in property assets via funds and separate mandates. We invest on behalf of pension funds, sovereign wealth funds, investment managers and insurance companies, offering our investment partners access to quality property assets. We manage capital in bespoke investment structures that suit our investor's investment strategy.
You'll get to join our team in a variety of different areas:
Investment Management: where our specialists and portfolio managers provide clients with access to our best ideas, people and superior investment performance.
Asset Management: where our business manages real estate investments within Europe across major real estate sectors (Office, Retail and Residential).
Client Coverage: where we believe in building on our ongoing dialogue between clients and client facing professionals to form strong relationships.
Products and Solutions: who are responsible for leading the development and management of the Investment Management product offering.
Fund Operations: who help us oversee the operational environment within Investment Management and ensure that the operating model is aligned with the strategy.