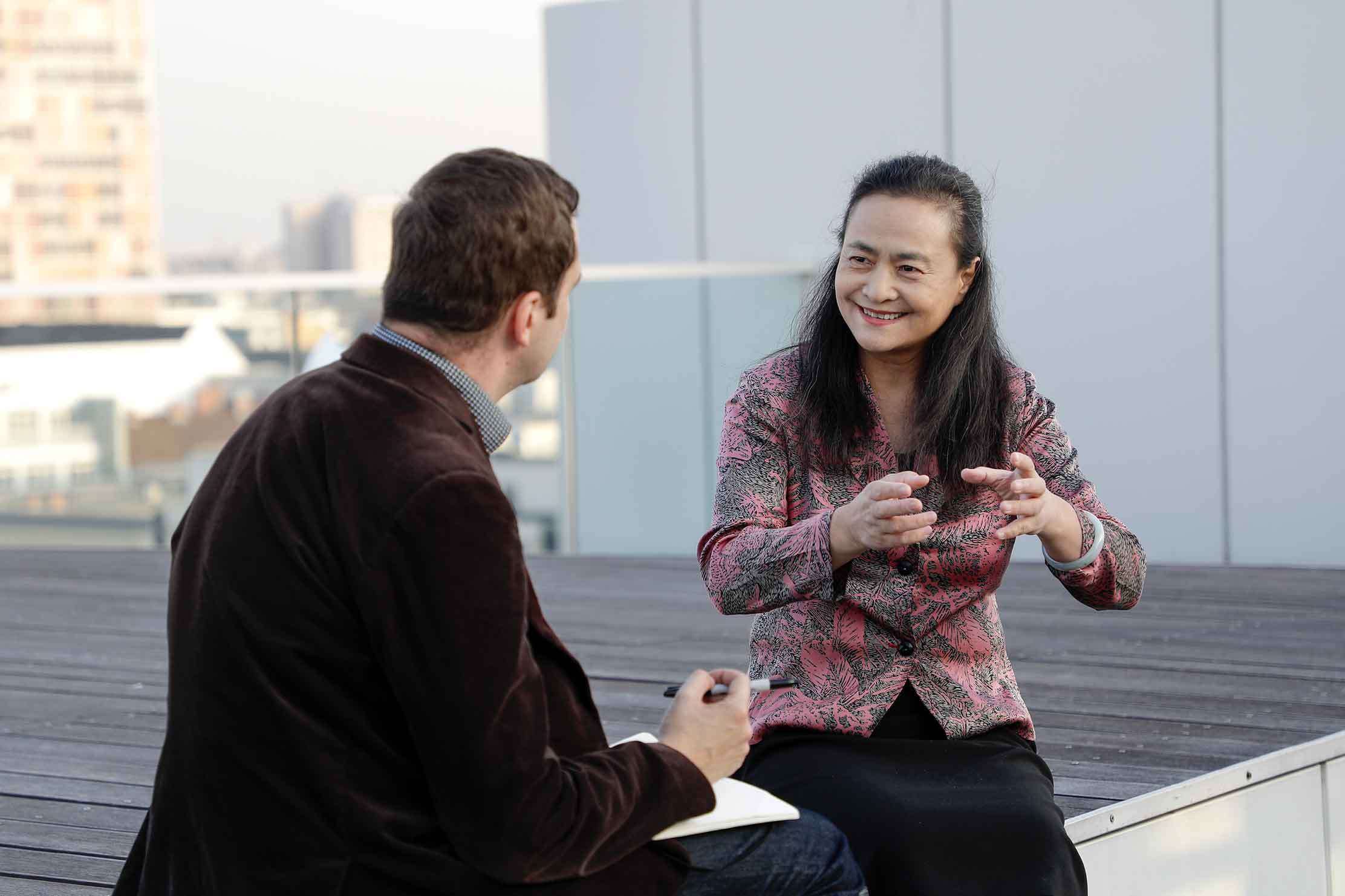 China has taken the right course for electric mobility. Dr. Wang Jiangyan, director of the ChinaSustainable Transportation Center of the Energy Foundation in China explains which decisions could inspire other countries.
Hello Dr. Wang, you have more than 20 years of international experience in sustainable urban planning. You are currently working on the question of how electric mobility can contribute towards this. China obviously leads the way in this respect.
Absolutely. By the end of 2017, about 40% ofall registered electric cars worldwide are found on China's roads (1.23million). in 2017, 579K e-vehicles were sold in China, which is more than half of the global sales. The spread of electric mobility here has increased impressively in recent years. The success of this development is due above all to the measures implemented by the Chinese government, which realised as early as around eight years ago that the future belongs to electric mobility. It introduced the respective measures and consistently pressed ahead with their implementation.
What exactly was the reason for the paradigm shift to no longer relying on mobility using fossil fuels but electricity?
It had become apparent that China wasn't making progress with diesel and petrol powered vehicles in passenger transportation. The problems of air pollution are one example of this. However, alternatives such as hybrid or natural gas drive units do not have the potential of an electric system, which reflects the most convincing advancements. All over the world we can witness how electric mobility is increasingly overcoming its growing pains with regard to vehicle range. Especially in this early stage we had to and still have to actively support this new technology. And this is exactly what the Chinese government has done.
What kind of support do you mean?
I mean financial and political support in particular. Financially, the government can very quickly create incentives: In China, operators of urban public transport systems were heavily subsidised when they changed over to electric fleets. Private buyers received significant tax advantages when they purchased an electrically driven car. And vehicle manufacturers as well as suppliers both profit from financial relief when they promote electric mobility. The success of these measures proves this right. By the end of 2019, almost two million electrically powered automobiles will be driving on China's roads.
And the political support?
China has set important accents in this respect. One example is standardisation, which has greater significance in the area of electric mobility. Because of the financial support, there were very soon many local manufacturers who aspired to conquer the market. Furthermore, international automobile companies increasingly began to produce electric vehicles for Chinese customers. The problem was that each of them wanted to apply their own standards. Our government soon recognised the impending problem: Cities could soon be littered with charging stations from many different manufacturers. Charging plugs would be incompatible and so on. This would have been counterproductive, especially for Chinese megacities, which already have space problems as it is. Since 2011, a uniform set of standards has now existed in which we precisely define connections, charging stations and safety aspects of the charging process.
Presumably it wasn't easy to enforce these common standards.
Those who wish to produce for an international market have no other choice than to adhere to them – that is if the government defines the respective guidelines. This certainly required some discussion beforehand, but the Chinese government has both the function and the possibility to extensively shape developments, and this is what it has done.
How do you assess the image of electric mobility in China today?
Thanks to established standards and because electric mobility is gradually losing its growing pains, the technology is becoming increasingly popular with young people in particular: Electrically powered vehicles are stylish, quiet and don't smell. Electric mobility is the drive system of the future. This is also due to the fact that it is usually mentioned in the same breath as other developments such as half-autonomous or fully autonomous systems for instance, whereas petrol and diesel engines are increasingly seen as something rather outdated and old-fashioned.