The transition to climate-neutral mobility has already begun. Electrification will be the dominant theme of the 2020s. It is the clearly stated goal of the BMW Group to systematically drive ahead with the decarbonisation of individual mobility between 2020 and 2030 by increasing the proportion of plug-in hybrids and battery electric vehicles sold.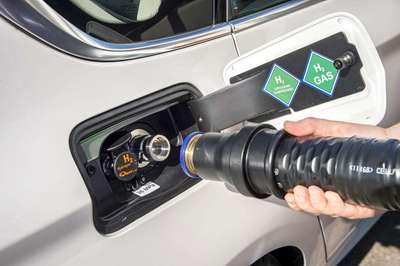 However, it is also clear that a holistic approach is required to make electric mobility a success. Over the next few years, the BMW Group will be launching a wide range of attractive electrified vehicles on the market that will offer customers an enjoyable experience. Nevertheless, our customers will only adopt them if the overall conditions are suitable. Provision of a public charging infrastructure alone is not the solution. Customers must also be able to charge where they spend more time anyway – at home and at work.
When it comes to the question of the best form of propulsion, it's important to consider various application cases in detail. A plug-in hybrid can be the best solution for a family today, for example. With a plug-in hybrid, the average EU commuter distance of 26 kilometres can meanwhile be covered on electric power only.
Approximately three quarters of the annual mileage of passenger cars in Germany is accounted for distances of less than 100 kilometres. A family can use the same vehicle to drive 400 km to and from their grandparents at weekends, using the combustion engines and covering sections on electric power. In metropolitan areas, purely electric operation of BMW Group plug-in hybrids will soon be supported by BMW eDrive Zones. BMW eDrive Zones. In this way we are making a significant contribution to emission-free city centres. The BMW Group has already demonstrated the underlying technology in a pilot project in Rotterdam.
A battery-powered vehicle such as the BMW i3, with a range in everyday use of up to 260 kilometres, is again the best solution in terms of energy efficiency for someone who commutes to work in the city from outside the city centre but might prefer to use the train or a rental car for lengthier distances.
The mobility needs of our customers vary considerably. For this reason, it does not make sense at this point to commit solely to one type of drive train. The BMW Group offers its customers the right power train technology to be globally competitive and to be able to respond to constantly changing overall conditions in specific national contexts. The BMW X3 symbolises this: it will be available from 2020 on as a purely electrically powered model with battery, as a plug-in hybrid and also as a model with combustion engine only.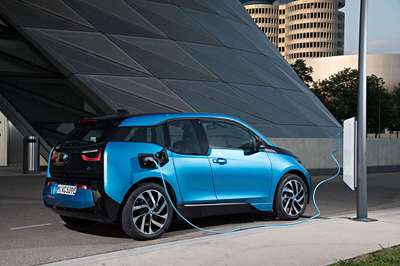 In the course of the 2020s, the range of plug-in hybrids and battery-powered electric vehicles will become even more attractive and efficient due to further developed concepts.
The share of conventional combustion vehicles is gradually decreasing but will remain important in specific countries. The 25 electrified models previously announced for 2025 will now be available from the BMW Group by 2023 – two years earlier. At least 12 out of these 25 models will be fully electrically powered.
In addition to battery-based electrification, the BMW Group also has capabilities in the field of hydrogen fuel cell electric technology.
The BMW Group and various competitors have already shown that this zero-emission technology already works. These vehicles are not yet competitive in terms of cost, however.
The production of hydrogen is energy-intensive and its overall efficiency is lower than that of purely battery-powered electric drive systems. Hydrogen has to be produced using green energy in order to achieve the right climate balance. The production of hydrogen as well as the distribution and refuelling infrastructure are currently still in the set-up phase. The advantages of the technology are obvious, however: long electrical ranges in summer and winter and refuelling times similar to a combustion engine – customers hardly have to change their habits. This is especially ideal for heavy vehicles with high mileages; even holidays with caravans are not a problem.
There are no simple solutions on the road to climate-neutral mobility: a holistic approach is necessary. But we at the BMW Group are convinced that this change is possible. Nonetheless, the automotive industry cannot handle this transition on its own. It's not just about the CO2emissions generated by the vehicle: the key factor here is the overall ecological balance of mobility. A fast, controllable and sustainable change therefore needs a systematic approach. Politicians, businesses and the population at large have to think holistically and take action together in a sustainable manner.