Our Reply network offers you a variety of great employee benefits. Just have a look!
Receive an attractive salary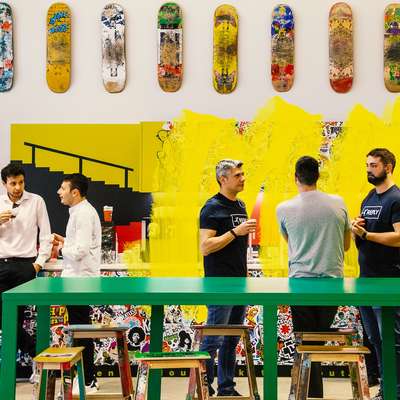 We appreciate our employees, their motivation, and their will to go the extra mile.
Enjoy flexibility
In order to match your work and your life, Reply offers flexible working solutions.
Train your brain
Get the most out of yourself with continual learning and training based on your needs. On top of that, take the opportunity to obtain useful and relevant certifications.
Innovate with us
Work with state-of-the-art technologies to create innovative ideas that will advance your team, the customer, and the industry.
Work internationally
Welcome to a global company where you work together with Replyers from all over the world for renowned international clients and projects.
Extensive onboarding
Everything is new: working environment, colleagues, and network – but don't worry, you will receive extensive onboarding so that you can get started right away.