As part of Bio Products Laboratory's (BPL) future plans to grow and solidify BPL's presence as a leading provider of Plasma derived Medicinal Products for patients and customers, we have an exciting opportunity for an Automation (Controls) Engineer to join the Technology department.
The successful Automation Engineer will be given the opportunity to develop technical knowledge, project management and leadership skills within a highly regulated environment whilst working on their future career path with BPL.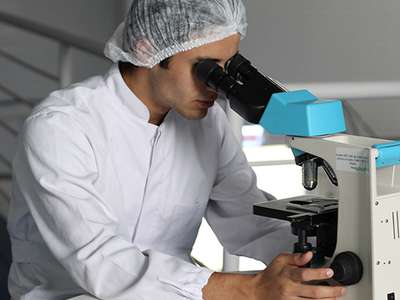 Within this role the Automation Engineer will gain first-hand experience with a wide range of existing control systems and get to work closely with departments such as Capital Projects, in the development of the site automation strategy, standards and policies.
Key duties & responsibilities –
Responsible for providing hands-on automation systems engineering support for both cGMP and non-GMP processes to ensure the required plant availability and yield performance.
To ensure that all process and equipment automation systems are maintained in an operational and compliant state and technical issues are resolved quickly through effective problem solving so that they meet the needs of the business.
Provide hands-on diagnostic troubleshooting on PLC/SCADA systems and manage root-cause investigations to minimise critical production and operation downtime
Support capital projects from concept and design stage, through to installation, testing and validation by providing technical input and writing/reviewing project documentation.
Support development of site automation policies and procedures to industry best practice
Support continuous improvement programme for computerised systems and automated equipment which meets best practice and complies with regulatory and quality needs including GAMP, EU GMP Volume 4 Annex11, 21 CFR 11 regulations and data integrity
Lead obsolescence and reliability assessments and develop maintenance and upgrade programmes to ensure that equipment is fully utilised to ensure availability and yield
Assist in creating and administering disaster recovery procedures for automated systems through regular reviews of disaster recovery procedures, ensuring availability of spares and proposing solutions for systems requiring replacement or upgrade.
Manage, perform and approve administration activities on automation systems – Backup/Restore, Archive/Retrieval, Manage User Security, Performance Monitoring, Preventative Maintenance, Malware protection and Periodic Review.
Participate in development, testing and implementation of Programmable Logic Controllers (PLC), operator interfaces and Supervisory Control and Data Acquisition (SCADA) application software for utility processes, equipment and systems.
Experience and attributes to make you successful in the role -
Degree Level education in electrical/electronic engineering
Demonstrated experience with control and automation systems specification, programming and optimization (ideally S7/PCS7)
Experience in SCADA application software development
Knowledge of Automation IT based networks – Ethernet, Profibus, Fieldbus and Modbus
Hands on knowledge of programming & software with an ability to understand Mechanical & Electrical systems within manufacturing applications
You will be self-motivated, have a good technical aptitude and strong attention to detail
You will have a hands-on approach to problem solving, good organisational and planning skills as well as strong communication skills that allow you to describe complex engineering matters in a way that non-technical people can understand.
Our salary and benefits include -
Competitive salary, bonus and benefits
25 days' holiday
Pension
Life insurance
On-site free parking, with a subsidised restaurant
Bio Products Laboratory (BPL) is a niche pharmaceutical business located in Elstree, Herts.
Our products change people's lives, and the purpose of our work is lived and breathed through its people. Since privatising from the NHS in 2013, BPL has gone through huge change and growth as we aspire to be the leader in our field.
To start your career with BPL, please apply today.
We've signed the Gradcracker feedback pledge.
(This means that we will supply feedback if requested after an interview.)
1e127ede32d8f816eacfb0aed73cee11