About us
Peritus UK provides all levels of design and construction support engineering to a range of oil, gas and renewables clients. We specialise in offshore projects with a focus on finite element analysis (FEA) to determine solutions in challenging environments. Peritus works with a global range of clients, with recent projects in the North Sea, South-East Asia, Mexico and South America.
The role
We are looking for a year in industry placement student, who is motivated to continually learn and take on new challenges, to join our Subsea Pipeline and Structures team. Peritus engineers use a wide range of cutting-edge general purpose and industry-specific software, including Abaqus, Fledermaus, OrcaFlex, SAGE, STAAD, AutoPIPE and DNV bespoke software.

The work our graduates and placement students perform is highly project dependent, but you will be making a real contribution to the Subsea Pipeline and Structures team with support from our experienced and friendly engineers.
Responsibilities
You will be taking part in interesting and important work which will build on the skills you have learnt at university.
Recent projects have included:
The FEA collapse modelling of one of the deepest water pipelines in the world, in water depths up to 3,500m.
A novel approach to ensure windfarm cable stability in high wave and current conditions off the coast of France.
The structural and foundation design of pipeline crossings and other subsea structures in 2,400m water depth.
Modelling the effect of possible anchor and trawler gear strikes on pipelines to ensure pipeline integrity.
The subsea routing of pipelines, crossing geohazards such as subsea mudslides and tectonic faults.
Offshore carbon capture and storage.
Offshore renewables and life extension studies for British Industry in the North Sea.
FEA of cables on rocky seabed subject to extreme wave and current loading
The material selection and corrosion of subsea pipelines and structures.
Detailed fatigue prediction at welds
Qualifications and skills
Predicted 2.1 Bachelors degree in an engineering discipline.
A good working knowledge of programming (visual basic or python), experience with finite element analysis software especially Abaqus preferred.
Culture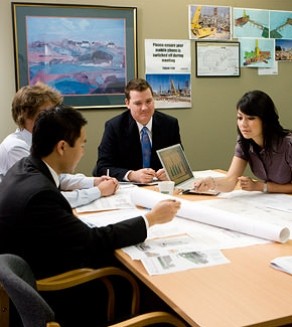 We are a friendly and open company where everyone's view is valued, and we regularly have socials and head out for lunch together. We are a relatively small company, but have offices and projects across the world and support each other with the varied subsea design and construction support projects we work on.
Peritus is committed to industry best practice. We are an active member of the Institute of Marine Engineering, Science & Technology (IMAREST) and the Institute of Mechanical Engineers (I-MechE), and we will help you to quickly progress towards chartership. Our engineers are encouraged to attend Society for Underwater Technology (SUT) events, Institute of Civil Engineers (ICE) events and presentations from other industry-leading organisations. We are committed to diversity in engineering and are proud of our diverse workforce.
Benefits
Competitive salary with overtime.
A standard 20 day annual leave allowance plus Bank Holidays.
Possible travel assistance.
In accordance with GDPR regulations, your details will be securely kept by us for the duration of this campaign. Once the recruitment campaign has been completed, we will keep your details on file for 6 months. If you wish for your details to be deleted, please let us know in writing as soon as possible.
We've signed the Gradcracker feedback pledge.
(This means that we will supply feedback if requested after an interview.)
1e127ede32d8f816eacfb0aed73cee11