Heathrow 2.0 is our sustainability strategy. It represents a step-change for our business and captures the momentum of an industry-wide shift towards a sustainable future for aviation. We want to create a future where our business, our people, our communities, our country and our world can all thrive. We've committed to lead our industry towards overcoming some of the greatest challenges it faces, such as tackling carbon emissions. Heathrow 2.0 represents a big step forward for Heathrow – a step towards delivering fair and sustainable air travel for future generations to enjoy.
Heathrow 2.0 Sustainability Video
Our strategy and flagship goals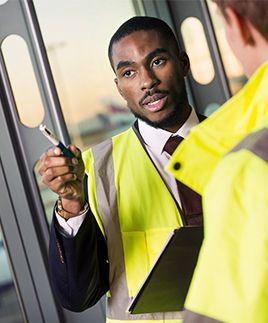 A great place to work
As we grow and are able to provide thousands of new opportunities, we will focus on helping people find the right work at Heathrow and nurturing them to fulfill their potential.
Our flagship goals are:
10,000 apprenticeships by 2030 to help people develop skilled and sustainable careers.
Reflect local diversity at every level by 2025 so that we can become a truly great place to work whilst helping local people find careers that can fulfil their potential.
A great place to live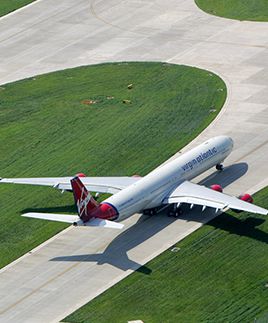 We want the area around Heathrow to be a great place to live. We are committed to helping local communities thrive and improving quality of life for all.
Our flagship goals are:
As part of our voluntary Quiet Night Charter, by 2022 we will seek to at least halve the number of flights on non-disrupted days that operate late after 11:30pm.
Airside ultra-low emissions zone by 2025 to improve quality of life through cleaner air.
50% airport passenger journeys made by public and sustainable transport by 2030, supporting no more airport-related cars on the road, so local areas can thrive without increased congestion.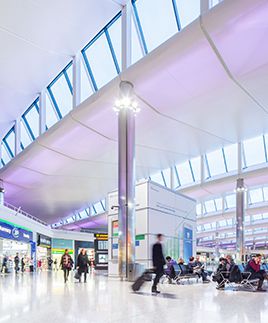 A thriving sustainable economy
As the UK's hub airport, Heathrow has an important role to play in helping the country's economy to thrive. As we expand, we will enable UK businesses of all sizes to take advantage of improved connections and the opportunities these create.
Our flagship goals are:
Largest 100 towns and cities connected to Heathrow by 2030 to create opportunities all over the country and deliver a stronger UK.
We will publish a roadmap in 2017 that sets out how we can help transition our supply chain employees working at Heathrow Airport to be paid the London Living Wage.
A world worth travelling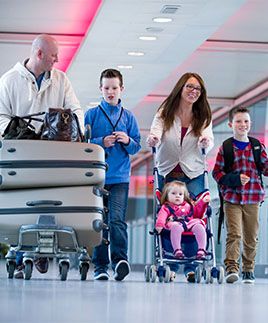 Our world is a joy to travel. But we must do more to protect it if we want to keep enjoying all it has to offer. We have a responsibility and an opportunity to lead the way towards a more sustainable future of air travel.
Our flagship goals are:
An aspiration to make growth from our new runway carbon neutral so that we can protect the planet for future generations to discover and enjoy.
Establish a Centre of Excellence for sustainability at airports and in the wider aviation sector.
Power Heathrow with 100% renewable electricity from April 2017, as our first step to operate a zero carbon airport.