About us
Our team of mathematicians, scientists, computer scientists and software engineers work with our algorithms and trading software to invest globally.
The role
We are seeking outstanding researchers to build quantitative models of financial markets.
You will be responsible for projects from initial idea generation through to implementation and execution, tackling challenges in areas such as prediction, optimisation and data analysis.
Your research will involve large and often complex data sets. Your tools will be a range of computer programming languages (such as C++ and Python) and analysis packages, and our in-house development library infrastructure. Proven research ability is desirable.
You will also have experience in some of the following areas: numerical analysis, optimisation, signal processing, statistics (including robust techniques), time series analysis, machine learning, and natural language processing.
Qualifications
You'll hold a 1st degree in mathematics, computer science or physics, although we will consider highly numerate graduate applicants.
Benefits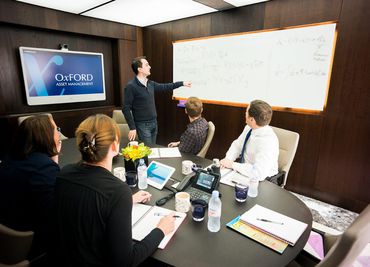 OxFORD offers a comprehensive benefits package, which currently includes:
Competitive salary
Performance related bonus
Private healthcare
Pension
Life assurance
Long-term disability cover.
In addition, we offer:
Cycle-to-work programme
Enhanced family leave
The option to make payroll tax-free charitable donations.
1e127ede32d8f816eacfb0aed73cee11