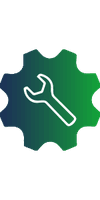 What we do
SEMP applies Systems Engineering principles to facilitate the reduction and control of technical risk on complex projects and programmes.
We help organisations and programmes to:
Understand the system and the capability context
Build/evolve the system in the right way (and to avoid the costs associated with investing in sub-optimal solutions)
Ensure stakeholder satisfaction on delivery
Ensure "Integration by design": avoiding overspend and over-runs in the expensive phase of the lifecycle (generally integration, test and setting to work)
Achieve value for money.
---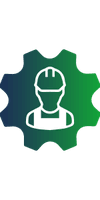 Work with us
SEMP is growing rapidly and we are always looking for Systems Engineering professionals at all levels who can be innovative in tailoring the application of SE for each programme and who share our delivery focus and values.
SEMP people are educated to degree level and hold additional professional qualifications such as MIET, CEng, MINCOSE. All SEMP people have expertise in one or more of the following areas:
Systems Engineering Management
System of Systems Engineering
Requirements Management
Verification and Validation
Operations and Maintenance Concepts
System Architecture

Interface Management
System Integration
Configuration and Change Control
Safety
RAM
EMC
---
Delivery Partnerships